Recovery Hurdles: Overcoming a Real Broken Heart
You've likely heard hundreds of clichés referring to the emotional pain and sadness of a broken heart. Things like the loss of a high school sweetheart or getting into an argument with a close friend often prompt comments like "I'm dying of a broken heart" or something similar.
And while breakups, harsh words or the loss of a loved one certainly hurts on an emotional level, broken heart syndrome is a very real, very physiological medical condition.
The Root of Stress Cardiomyopathy
Medically known as stress cardiomyopathy, broken heart syndrome is the body's physical response to severe emotional stress.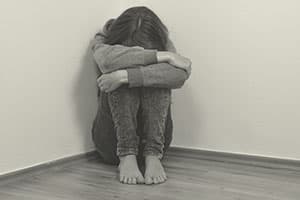 Stress cardiomyopathy exhibits many of the same symptoms of a heart attack, including shortness of breath and chest pains. Though broken heart syndrome can be treated, it's still a physical reaction brought on by overwhelming emotional ups and downs…much like the emotional roller coaster of recovery.
Although it's never pleasant, broken heart syndrome can be especially devastating for those in recovery. Whether it's caused by a failed relationship, the loss of a job or the deterioration of friendships, a broken heart doesn't have to break your spirit or ruin your recovery.
If your life has become a non-stop emotional roller coaster ride, here's a look at five ways to reign in your feelings — and your heart — without the use of drugs or alcohol.
1. Share Your Emotions
Whether your broken heart was due to rage, shock, sadness or an overwhelming tide of it all, sharing your emotions with someone is crucial. That person can be a professional therapist, a sponsor or just an ear-lending friend, but venting will allow you to release your built-up emotions and offer the support and perspective necessary to prevent a relapse.
2. Do Not Play The Blame Game
Remember, the end of one circumstance sparks potential for a brand new happy, healthy beginning.During the aftermath of a failed relationship, blaming the other person — or yourself — is a natural response, especially if you feel blindsided or betrayed. But there are no winners when you play the blame game.
Feeling betrayed is a powerful emotion that can quickly lead to feelings of low self-worth and clinical depression. In recovery, these emotions create a very slippery slope that's notorious for triggering relapse. That's why it's important to make a conscious decision to accentuate the positives and silver linings instead of dwelling on current circumstances.
Remember, the end of one circumstance sparks potential for a brand new happy, healthy beginning.
3. Return to a Healthy Schedule
Considering the emotional and physical trauma that accompanies broken heart syndrome, it may take some time to return to get back into the groove of a regular schedule.
It's important to remember, however, that the schedule you had before experiencing this stressful event is still the schedule that supports your sobriety. If you began each morning with affirmations and meditation, return to that healthy morning routine. Another suggestion is to quickly get back on track by attending your preferred support meetings.
4. Practice Self-Care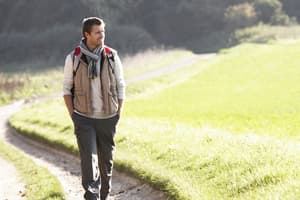 Many people relapse due to severe emotional pain and a struggle to cope with daily life. If your emotional pain was powerful enough to cause broken heart syndrome, then practicing self-care is vital.
Treat yourself to some lighthearted and fun outings or just spend quality time with sober, like-minded friends. Not only will these activities help to alleviate your emotional pain, they'll also promote a more optimistic outlook for the future and diminish the pain of the past.
5. Trust in Your Recovery Process
After an emotionally traumatic event, it's important to trust (and use) the tools, coping skills, therapy, spirituality, education and support groups that have worked so far in your recovery process.
If necessary, reach out to professionals or find a local relapse prevention refresher program. Don't give broken heart syndrome the power to break your spirit, strength or sobriety.
Additional Reading: Letting Go: How Grief Keeps Us Shackled to Addiction
Image Source: pixabay.com