Reality Check: Ready to Live Life on Life's Terms?
Getting out of prison is probably a lot like getting out of rehab. You're dropped back into society after a long time away and then expected to just roll with the punches. You've forgotten how to make decisions and structure your day because someone has been doing it for you. Daily life stresses are overwhelming because you haven't had a normal life in a while.
That's exactly how I felt after I completing a four-year prison sentence. Overwhelmed, lonely and out-of-place, I felt paralyzed for months. And just when I least expected it, things got worse: My long-time boyfriend broke up with me, the kitten I adopted died from a rare virus and I couldn't find a job due to my "felon" label.
And the World Comes Crashing Down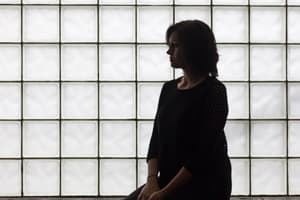 "This isn't how my life was supposed to be", I remember lamenting, ready to give up. How was it that the hardest part of my life wasn't already over? A part of me wanted to stay in bed the rest of the year, while the other half wanted to check back into prison. Luckily, I realized I'd come too far to give up and run away when times got tough. After all, that's what the old me would've done.
Instead of running, I started practicing what I'd long forgotten while in prison – acceptance of the things I couldn't change.
I placed my trust in a power greater than myself; little by little, the hopelessness and helplessness that had consumed me for so long eventually dissolved.
Deal With It
Accepting life on life's terms is easier said than done, especially when it feels like everything around you is crashing down. But the power of acceptance can do amazing things. It gives us a much-needed new perspective and reminds us that, no matter what we think, we don't have everything under control.
Life's never going to be perfect…not even in sobriety. We all have good days and bad days. But ultimately, it's how we choose to deal with the bad days that really count.
So when the hard times hit, rather than turning to substances as a way to cope, just take things as they come and work through your problems. As a result, we increase our maturity, strength and self-control – three essential tools needed to succeed in recovery.
Additional Reading:   Get Motivated: 5 Tools for Building a Sober Life
Image Source: iStock