Reality Check: 5 Suburban Fairy Tales About Drug Abuse
No one wants to believe substance abuse is a possibility in their own family. Addiction only happen to "other people," right?
Busting Drug Abuse Myths
Telling ourselves these fairy tales only creates bad endings. To truly protect our families, we have to stop sticking our heads in the sand and believing in substance abuse myths. Let's start by busting these five common culprits:
Myth #1 – It's best to keep this a "family matter."Due to the stigma of chemical dependency, many families try to keep any struggle with substance abuse "under wraps." Fear of judgment or other negative reactions from friends, neighbors, employers and the rest of the community keeps families from getting the help they need. While internal family support is important, it's also essential to reach out. No family can do this on their own. It's okay to admit you need help – everyone does – and get the treatment and support you need.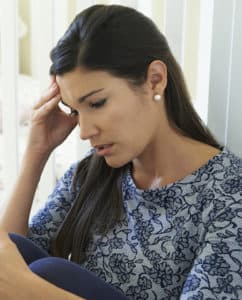 Myth #2 – I supervise my teen's drinking, so they only do it when I'm around.If you've told your teen they can drink under your supervision, it's likely all they've really heard is, "I can drink." It's a rather naïve stance to assume they aren't going to also drink at other times. And, keep in mind, whether you are watching or not, underage drinking is illegal.
Myth #3 – My family doesn't fit the profile for drug use, so we're safe.Many of us hold erroneous stereotypes of those who struggle with substance abuse. The typical image is a young, minority male who comes from a low socioeconomic background, is unemployed and involved with criminal activity. In reality, this stereotype is way off base. Recent research has revealed that white, middle-aged, suburban men are at highest risk of drug overdose and the highest death rate from drug overdose is among people aged 45 to 54. The truth is, no family is impermeable to substance abuse.
Myth #4 – My loved one doesn't use 'hard core' drugs, so they aren't at risk.Often, people lump drugs into two categories: Dangerous and safe. Dangerous or "hard core" drugs are those such as cocaine, crack, heroin and methamphetamine. Substances such as alcohol, marijuana and prescription drugs are considered safe. The truth is, these "safe" substances cause as much damage and death as the others. For example, about 88,000 Americans die each year from alcohol-related issues, and nearly a fourth of drug-related deaths in 2015 were caused by painkillers. Abusing any substance is risky. And, using one type of drug often leads to the abuse of others. Don't kid yourself that you or your family member can "dabble" without risk.
Myth #5 – We talked it through. It was a one-time incident and won't happen again.If your loved one is addicted, one conversation – no matter how serious – won't provide a cure. They may want to stop, but are struggling with a substance abuse disorder. If this is the case, they need treatment. The problem isn't simply going to go away. Ignored, it will only worsen.
Additional Reading:   7 Addiction Myths About Teens and Their Parents
Image Source: iStock