Real Life: Sober, Exonerated and Out of Prison
We've all read about the difficulties ex-convicts face once they're released from prison, but what is life like post-prison for the wrongly convicted – those who've spent years behind bars for a crime they didn't commit? Are they accepted back into society or shunned like the rest of us who've served time?
Free and Clear?
What I discovered wasn't surprising. Once released, they still have hurdles to overcome. After all, the transition from jail to freedom is difficult for anyone – regardless of guilt or innocence. Exonerees must re-adapt to the demands and social norms of everyday life, all while dealing with the stigma of being a convict.
Exonerees seem to have it much worse than the average ex-con. They experience challenges such as: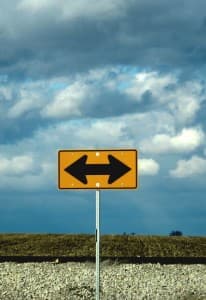 They aren't eligible for transition services, such as halfway houses or food stamps, that most ex-prisoners qualify for.
They aren't compensated for time spent behind bars. Oftentimes, they're released penniless and without the ability to financially support themselves.
Many exonerees face difficulties proving themselves worthy of employment, making it even harder for them to get back on their feet.
Emotional challenges, like anxiety, depression and posttraumatic stress disorder are all common side effects of someone who's served time. However, the impact of imprisonment goes beyond that experienced by other long-term prisoners. Because they're victims of miscarriages of justice, exonerees must learn how to overcome their feelings of betrayal and loss over being wrongfully imprisoned.
Post Prison PTSD
They also suffer greater psychologically. The trauma of wrongful conviction has been compared to the trauma suffered by veterans of war, torture survivors and even concentration camp survivors. In fact, research has shown that once an individual is wrongfully convicted and imprisoned, the threshold for torture is met and their mental health symptoms upon re-entry to the "free world" are similar to those of torture survivors.
In other words, the battle isn't over after being exonerated; there's still a lot to do to ensure a successful reintegration back into society. Getting out is just the first step.
Additional Reading:  
The "F" Word and its Effect on Relapse
Image Source: Shutterstock, iStock