Pushing Insurance Companies to Do the Right Thing
According to SAMHSA's National Survey on Drug Use and Health, 22.5 million people – or about 8.5 percent of the U.S. population – aged 12 or older needed treatment for a drug or alcohol addiction in 2014. Only 4.1 million, however, received any form of treatment that same year.
Why Aren't People Seeking Help?
Many reasons exist, but a major deterrent is cost. Rehab facilities are expensive, and having to take time off work is essentially a deal-breaker for a lot of working Americans.
But what if substance abuse treatment was covered by insurance – would more Americans seek the treatment they need and deserve? The state of Delaware is committed to finding out.
Just last month, house lawmakers unanimously approved a package of bills aimed at ensuring those dealing with substance abuse issues get proper treatment.
New Legislation Aimed at Addiction Treatment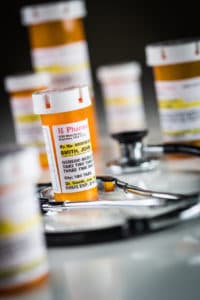 One such piece of legislation, House Bill 100, seeks to ensure that people with private and public insurance coverage receive the substance abuse treatment they need and are entitled to by law.
Under HB100, the Department of Justice is required to provide legal assistance to those seeking benefits from the state's Medicaid program, traditional health plans, or employer-funded health benefit plans. In addition, it requires Medicaid and private insurance carriers to notify those who are denied treatment of the possibility of legal assistance in challenging claim denials.
Supporters of the bill say denial of insurance coverage for substance abuse treatment is a major source of failed treatment efforts by people seeking help, as well as a cause of the shortage of adequate treatment facilities in Delaware.
"Insurance companies should do the right thing by their insurees," said chief sponsor Rep. Helene Keeley, D-Wilmington. "If they struggle, if they stumble, they should have the right to go back."
Delaware's New Bills Fight Opioid Epidemic
The Delaware Senate also passed related legislation that requires insurers to provide coverage for medically necessary inpatient addiction treatment without requiring pre screening, referrals, or prior authorization. This is a huge step in the right direction, as this bill would guarantee at least 14 days of treatment before a review is conducted by the insurance company.
The third piece of legislation established a new committee to help oversee the prescription drug database. Under this bill, officials would be able to focus attention on the small number of Delaware doctors who are prescribing an unusually large percentage of the state's prescription opiates.
Delaware Attorney General Matt Denn weighed in on the bills, stating they were a necessary step forward in ending the "public health epidemic of this generation."
What do you think about Delaware's new legislation? Will these bills have a positive impact and help more people get the addiction treatment services they need? Let us know your thoughts in the comments section below.
Additional Reading:   How Can I Go to Rehab Without Insurance?
Image Source: iStock