Prep Time: Are You Ready to Confront Your Loved One?
Before actors perform, they typically prepare backstage. They warm up their bodies and voices. They practice their lines or accents. Once they're primed, they go on stage. As they turn to the audience, they look out over the orchestra pit and they "face the music."
Are you preparing to face the music? Perhaps you're coming to terms with your own substance abuse issues or maybe you know it's time for your loved one to get help. If you're going to confront someone about their addiction – or you're ready to face your own – do some prep work first. Before having "the talk" with someone, confessing your own substance abuse or checking into rehab, you need to take one more important step.
This valuable step is referred to as "resource priming." This simply means you're looking at your available resources. (Resources = strengths) The idea is to focus on your strengths, or the strengths of your loved one, before facing the addiction.
A Few Tips From the Experts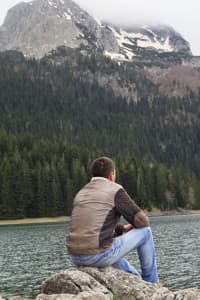 The significance of this resource priming was discovered in counseling sessions. Experts found when therapists focus on each client's strengths before a session, they experience positive results, such as:
Therapy outcomes improve.
A stronger counselor-client relationship is established.
There's a greater focus on strengths during therapy.
The client experiences a greater sense of accomplishment.
All this happens simply because the therapist takes five minutes before the session to think about the client's strengths. What an easy way to achieve a great impact!
Do Your Own Backstage Prep
If you're planning to confront a loved one about their substance abuse, you can do some "resource priming" of your own. Consider their strengths before you have that difficult conversation. Although it might seem like they're full of faults and weaknesses right now, everyone has qualities of character, special talents or other sources of strength. Zone in on these before you confront them. Based on the studies, this will help your conversation be more productive, stay focused on the positive and create better results for your relationship.
The same techniques apply if you're the one confronting a substance abuse issue. Before checking yourself into rehab or confiding in a loved one that you have a substance abuse problem, contemplate your strengths. Again, this might be challenging if things aren't going well, but you have to try. Ask yourself the following:
What character strengths do you have?
What resources do you have available?
What are some positive things you bring to the table?
Additional Reading:   The Talk: It's Time to Come Clean With Your Family
Image Source: iStock
Thank you for your feedback.
American Addiction Centers (AAC) is committed to delivering original, truthful, accurate, unbiased, and medically current information. We strive to create content that is clear, concise, and easy to understand.
While we are unable to respond to your feedback directly, we'll use this information to improve our online help.