Poll: Most Americans Think Pot and Kids Don't Mix
Despite the fact that more Americans are in support of legalizing marijuana than ever before, it's still a drug. That fact is clearly illustrated in a new poll showing most citizens think pot and children are a bad combination.
Highlighting Opinions on Weed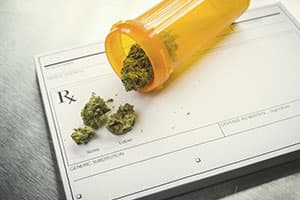 CBS released a poll showing that 53 percent of Americans are in favor of legalizing marijuana, the highest support since they began asking the question back in 1979. Nearly 86 percent of those polled believed that doctors should be allowed to prescribe medical marijuana, compared to 62 percent in 1997. However, that support takes a sharp turn south when bringing children into the picture.
An additional poll from the University of Michigan C.S. Mott Children's Hospital National Poll on Children's Health found that far fewer American support kids using medical marijuana or adults using it in front of them.
The University of Michigan's poll specifically showed that:
Just over 63 percent of Americans believe adults should be able to use medical marijuana
Only 36 percent felt that children should be allowed to use medical marijuana
A whopping 80 percent of poll participants also said that adults should not be allowed to use medical marijuana in the presence of children
"Medical marijuana is a controversial subject when we're talking about kids," said Matthew M. Davis, M.D., M.A.P.P., director of the National Poll on Children's Health. "The majority of Americans worry that even exposure to it may be harmful to kids' health…the public's standards are much higher when it comes to protecting children's health."
The Dangers of Kids Using Pot
Of course, there's plenty of reason to be concerned about kids using marijuana. Several studies have found smoking pot can negatively impact normal brain functioning in teens, create permanent losses in IQ and increase the risk of developing schizophrenia in adulthood.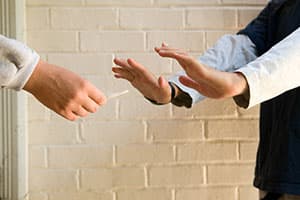 A research project published last September by The Lancet also found that teens who smoke pot daily are 60 percent less likely to graduate from college or finish high school than those who avoid pot.
Daily use of marijuana, which is often the case for those who use it medically, can lead to other serious long-term consequences. The above-mentioned study also found that teens who smoked pot daily before the age of 17 were 18 times more likely to develop a marijuana addiction, eight times more likely to use other illicit substances and seven times more likely to attempt suicide. Because many kids mimic what parents or older siblings do in front of them, there is also the belief that simply using the drug in front of them can help instill the belief that marijuana is harmless.
The Risks are too Great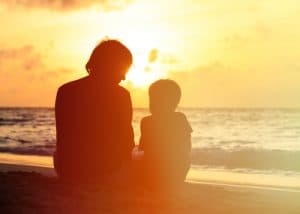 If your child qualifies for medical marijuana use, talk with your doctor about the potential risks and look into alternative options before going down this path.
If you're a parent who uses medical marijuana, explain to your child why the drug is necessary for you to take, but make it clear that it can also carry harmful effects and that you don't approve of them using it recreationally.
By having an open and honest conversation with your children, you can both educate them and help to derail a potentially serious issue.
Additional Reading: Is There a Place for Medical Marijuana in Schools?
Image Source: pixabay.com, en.wikipedia.org, deviantart.com