'Party Monster' Murderer Released from Prison
After spending 17 years behind bars for gruesomely killing a drug dealer and reportedly injecting him with Drano, Michael Alig was given a conditional release from jail this past Monday.
The notorious New York City nightlife king from the '80s and early '90s, given the nickname of "Party Monster," led a group of hard-partying members called the Club Kids. Their parties that glorified anonymous sex and rampant drug use were so outrageous that they were profiled on numerous talk shows during this time.
However, he was ultimately convicted of manslaughter for the 1996 murder of Andre "Angel" Menendez, who was his temporary roommate at the time. Both Alig and his accomplice, Robert "Freeze" Riggs, were sentenced to 10 to 20 years in prison; Riggs was released in 2010.
Party Monster Quick Facts:
Alig began his prison sentence in 1997. He was denied parole twice, in 2006 and 2008.
While incarcerated, he was transferred to numerous prisons and spent time in the psych ward at Riker's Island.
His vocals, done behind bars, were used in a 2001 music CD titled A Terrible Beauty featuring Michael Alig.
His years as a club promoter before his arrest were chronicled in the 2003 movie Party Monster, starring Macaulay Culkin.
But even newly released from jail, Alig is continuing to cause controversy. Just minutes after becoming a free man, he tweeted "just narrowly escaped being arrested for having my release filmed but we're okay and in our way to NYC! #narrowescape". He also told reporters that he wants to blog about his transition back into society, write a book about his prison conversations and volunteer at Gay Men's Health Crisis.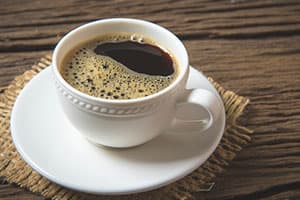 Alig has insisted that he plans on staying sober, tweeting a photo of himself with a coffee cup and writing "who needs coke when u can get a caffeine jolt from a Starbucks double espresso? #drugfree." However, others feel that Alig's plans to return to the club lifestyle and seek fame from his release spell inevitable disaster for his sobriety.
Michael Musto, a journalist for the Village Voice, wrote an open letter last month and told Alig that "starring in reality shows or throwing parties (if anyone would let you) might sound appealing, but going down those hollow paths won't lead to anything substantive." Fenton Bailey, who profiled Alig in the 1998 documentary Party Monster: The Shockumentary, also cautioned that Alig "should not go to clubs, drink or do drugs. He is a class A addict and needs to stay sober."

Weigh In: Do you think Michael Alig will be able to stay sober?