Online Drug Buys Will Likely Haunt College Students
Before the Internet was ever a thing, scoring drugs involved knowing someone (or knowing someone who knew someone) that had access to them. These days, however, technology makes it easy to order almost any illegal substance with the click of a button.
But for a group of college buyers, those digital drug purchases are coming back to haunt them.
Online Buying Bites Back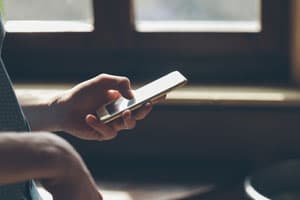 Enter Venmo. The payment app creates a public log of what members purchase, as well as the "exchange" talk that takes place between buyers. However, some of these users seem to be unaware that posting under a pseudonym or using covert names for these substances doesn't cover up the transaction.
Columbia University student Michael Getzler learned this the hard way. The Venmo drug dealer wrote an "anonymous" op-ed for the Columbia Spectator that chronicled his career selling drugs on the site. He bragged that "several hundred students…will be smoking my weed this Saturday. There will be more than 100 students rolling on MDMA, thanks to me alone."
But it seems like Getzler will have to find a new career for the foreseeable future. Narcotics officers arrested Getzler this week and charged him with two felonies for current possession of a controlled substance, as well as two drug-related, non-felony counts.
Sweating Bullets
Meanwhile, Getzler's former clients are reportedly spending their days and nights in a panic. They're worried because police are hot on the digital trail; arrests are expected to come for a number of those brazen and very public drug transactions.
A separate (and equally seedy) new website isn't doing much to calm their fears. A site called Vicemo is putting people on blast by using specific search terms related to drugs, alcohol and sex to pull up any and all relevant transactions placed on Venmo. And while users on Venmo have the option to set their transactions to "private" or "friends-only," those who had a non-private status before purchasing drugs are simply out of luck.
police are hot on the digital trail; arrests are expected to come for a number of those brazen and very public drug transactions.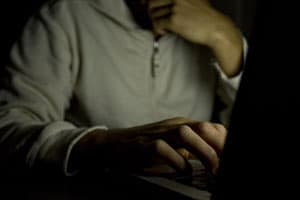 The Vicemo livestream does come with a few noticeable flaws, though.
For example, using "coke" to list a purchase for Coca-Cola would be flagged as a cocaine transaction and made public on Vicemo. Some of the more absurd and clearly in-jest transactions, including "oral pleasure…through breakfast food" also found their way on to the site.
In the same way that an ill-advised tweet or Facebook post can ruin your chances for future employment opportunities, Venmo users should be aware that their online purchases can have the same effect.
The moral of this digital fiasco is simple: Rather than spending your time trying to come up with a way to avoid jail time, opt for the simplest solution and avoid drugs altogether.
Additional Reading: Ecstasy at EDM Festivals: Big Danger, Big Business
Image Source: pixabay.com, en.wikipedia.org