NIAAA Study Shows Impact of Drinking Before Conception
We've all heard about the extensive damage that can occur to a fetus when a mother is drinking alcohol during her pregnancy. According to the Centers for Disease Control and Prevention (CDC), complications can include miscarriage, stillbirth, plus a range of enduring physical, behavioral, and intellectual disabilities, encompassing what's known as fetal alcohol spectrum disorder.
While the effects of drinking while pregnant are well-known, the effects of drinking before getting pregnant are not. However, a recent study funded by the National Institute on Alcohol Abuse and Alcoholism (NIAAA) sheds a lot of light on the subject, including how a mother's alcohol use before conceiving could have negative consequences on her child's health and response to stress down the road.
It's Time to Talk About Drinking Before Conception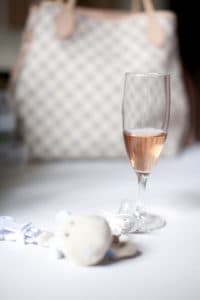 To study the impact of preconception alcohol use, a research team was assembled and led by Dipak Sarkar, Ph.D., at Rutgers University. Over a four-week period, the researchers gave female rats access to a diet containing 6.7 percent alcohol, which raised their blood alcohol levels to the equivalent of a binge-drinking human. Alcohol was then eliminated from the rats' diets, and the rats conceived three weeks later.
After the rats gave birth and their offspring reached adulthood, the researchers used techniques to evaluate the offsprings' progression, such as how they responded to stress, whether they exhibited anxiety-like behaviors and whether or not their levels of stress-regulatory genes and protein hormones had changed. In addition, the researchers also looked for epigenetic changes, or chemical modifications to the offspring's DNA that could alter gene function.
The Disturbing Results
The team made some interesting observations, namely that the offspring of the rats who were exposed to alcohol during preconception exhibited increased levels of stress hormones in their blood as a response to stressful situations. The researchers also noted that changes had occurred in the offspring's genetic profiles – particularly in the genes that played a role in regulating the stress responses within their brains. Changes in anxiety-like behaviors were also observed, but, strangely enough, these changes only occurred in the male offspring.
According to the authors of the study, these findings suggest that epigenetic changes in the mother due to alcohol misuse before conception may be passed down to her offspring. These epigenetic changes could have lifelong effects on a child's response to stress, giving us all one more reason to maintain our sobriety long-term.
Additional Reading:   Belly Up to the Bar and Get a Free…Pregnancy Test?
Image Source: iStock