New Jersey Assembly Passes Christie's Anti-Addiction Bill
Last week, Republican Gov. Chris Christie signed a sweeping piece of legislation aimed at curbing New Jersey's opioid addiction epidemic.
The measure mandates insurance coverage for up to six months of substance abuse treatment, curbs initial opioid prescriptions to a five-day supply, and also requires continuing education for professionals who prescribe drugs.
Taking the Reigns
This is a significant move, as opioid addiction has reached epidemic proportions across the country.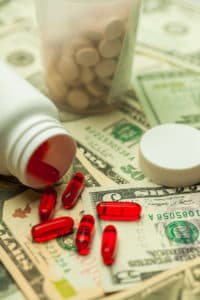 According to the Centers for Disease Control and Prevention, sales of prescription opioids quadrupled from 1999 to 2015, and the rate of fatal overdoses involving prescription opioids has seen a similar uptick. Right now, an astounding 91 Americans die every single day from opioid overdose.
The new law, passing in the Assembly 64-1 (with five abstentions), requires health plans to cover the first four weeks of inpatient or outpatient substance abuse treatment without needing authorization from insurance company officials. It also mandates additional coverage for up to six months of treatment, if deemed medically necessary. Those being treated in the course of cancer, palliative, or end-of-life care are exempted.
Another part of the bill applies statewide and limits the initial supply of opioid drugs a doctor can prescribe to a patient. Instead, of the current maximum of 30 days, lawmakers have agreed on curbing the initial prescription to a five-day supply. Doctors can prescribe opioid drugs beyond five days, but only after having a second consultation with the patient.
It's Only the Beginning
Opponents of the bill, however, believe it missed its mark. They cite that it will only benefit middle-class, insured people – and unfortunately this segment only constitutes about 10 percent of heroin addicts seeking treatment across the state. They say the poor, who have the greatest unmet need for state-subsidized treatment, will largely be ignored.
Additionally, several members of the medical community have been critical of the five-day prescription limit imposed under the law, arguing that a one-size-fits-all approach further disadvantages patients who are uninsured and already have limited access to healthcare.
Though this piece of legislation likely has flaws, the majority feel that it's headed in the right direction. Yet, Christie, who's publicly stated that he will devote his final year in office to the opioid crisis, indicated that more work – in addition to this bill – is needed in terms of battling the epidemic.
"Today is not the end, it's the beginning," he said. "We have a lot more to do."
Additional Reading:   Trump and the Future of Addiction Treatment
Image Source: iStock