New Drug Test Uses Fingerprint Technology
Whether it's for a new job or a court-ordered condition, drug testing can be an evasive and uncomfortable experience. Until now, the only methods to drug test have been through hair, blood or urine. However, according to researchers at the University of Surrey, drug testing for cocaine can now be done using nothing more than an individual's fingerprints.
Technological Testing for Cocaine Use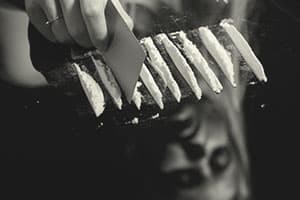 Although methods of fingertip testing are utilized to indicate if a person has handled cocaine, this method cannot detect if a person consumed the drug. But a similar method is now being used to test cocaine consumption.
For years, law enforcement has sought a way to test drivers under the suspicion of drug use, but testing through blood or hair isn't, in most cases, practical.
Through a technique called mass spectrometry, law enforcement and private drug testing firms are now able to test individuals in a non-evasive, easy-to-administer way. In short, mass spectrometry analyzes the chemical compounds of the fingertips.
A Look at the Science
When someone consumes cocaine, the body produces two chemical compounds: benzoylecgonine and methylecgonine. Benzoylecgonine is a unique compound produced by the body to metabolize cocaine, and methylecgonine is a byproduct of the cocoa plant. Researchers have found a technique to detect both of these compounds through the fingertips.
A special solvent is sprayed onto a slide containing a person's fingerprints in a technique called desorption electrospray ionization. Through this technique, drug testers can detect if these two compounds are present.
Although the procedure has been used before in forensic investigations, it has never been utilized for drug testing.
Benefits of Quick Testing
For law enforcement and private firms alike, there are several reasons this new fingertip method is a breakthrough for the field of drug testing. Those are:
Traditional methods necessitate expert and licensed handling
There are biological hazards for law enforcement when handling bodily fluids.
Using traditional drug testing methods, taxpayers foot the bill for storage and disposal cost. However, the desorption electrospray ionization method alleviates these problems.
Availability and Future Plans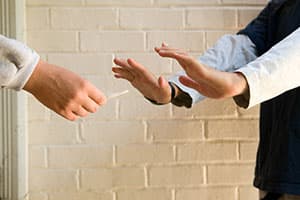 Although fingertip drug testing is not yet available to the masses, researchers propose the technology will be ready for public distribution and use within the decade.
Companies are already looking to cash in with the fingerprint technology, investing in the research and development of inexpensive, portable kits.
For law enforcement, private firms and worried parents, the technology could be a very welcomed solution to the presently cumbersome and evasive practice of today's drug testing.
Additional Reading: A Vicious Cycle: Stimulant Drugs and Compulsive Sex
Thank you for your feedback.
American Addiction Centers (AAC) is committed to delivering original, truthful, accurate, unbiased, and medically current information. We strive to create content that is clear, concise, and easy to understand.
While we are unable to respond to your feedback directly, we'll use this information to improve our online help.