Naloxone, Revival, and the Definition of Insanity
As an experienced EMT, Mike has seen just about everything. Most recently, he saw a large number of drug overdoses in one night. But there's one thing about these cases that disturbs Mike more than the other emergencies – he and the other techs are responding to calls for the same people, over and over again. In fact, there's one guy that he's revived with naloxone three times now.
Mike's beginning to wonder about this cycle. Is this the right thing to do? What's the point of bringing them back with naloxone, only to toss them back into the lion's den where they repeat the pattern? Is it a waste of resources to keep pumping repeat OD's full of naloxone? Is it even helping them?
Mike knows there's a shortage of access to treatment. The number of treatment centers, counselors, and funding dollars simply can't keep up with the rampant addiction numbers. Knowing this, should he bring these tortured souls back to life – again and again?
A Life Saved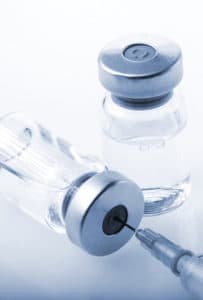 Dave has overdosed four times. Each time, an EMT was there with naloxone to revive him. He is eternally grateful for these life-saving measures. He's now sober, married to a loving wife, and has an adorable baby boy. He has a stable job and volunteers at the community rehab center.
Dave knows it would have been easy for everyone to give up on him. To some, it might sound crazy to revive a person that many times. "They'll just OD again, right?" But Dave needed that many chances before he hit a turning point. Now, he's living a life in recovery that he hopes is an example to others – an example that proves there's always hope.
What's the Answer?
Are we simply doing the same thing over and over again and expecting a different result?
Is it insane to continue naloxone use if we're reviving people repeatedly? Especially when we aren't following up with the treatment they need?
Is it okay to increase our use of naloxone, if all we do is send people home to continue the pattern?
What about stories like Dave's? Are they too rare to make a difference? Should we limit the chances we give?
Are we really helping anyone by treating naloxone as if it's a solution?
If the pattern repeats, we need something more to change it. Clearly, something's broken in this system. Don't we need more than naloxone to truly give people another chance at life?
You tell us. What's the answer?
Additional Reading:   Big Pharma Jacks up the Price of Naloxone…Again
Image Source: iStock