My Journey to Living Life on Life's Terms
By the time I finished fifth grade, I was the most popular kid in my class. My outgoing personality and reputation as a talented tap and jazz dancer had garnered praise from adults and adoration from my peers. I felt nothing but hope upon entering junior high. But within a few days of my new scholastic adventure, my life took an unexpected turn.
My elementary school was converging with three others – which meant I had to start all over again in the popularity department. The difference this time, however, was that adolescence was driving the boat and the other boys saw something in me I had not yet accepted in myself.
The Scars of Bullying Run Deep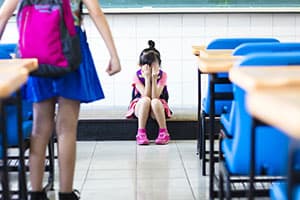 My round face, sparkly eyes and graceful frame turned on me like a boomerang…and the violence ensued.
I was kicked, punched, spat on and called every gay slur in the book.
Shell-shocked and paralyzed with fear, my outgoing personality wilted and my body followed suit; each day I hung my head in shame walking from classroom to classroom.
At home I kept the bullying a secret. I'm the youngest of four and the only boy. My fear was if I talked about the beatings at school, my family would find out I was gay and be disappointed.

Bullying and Drug Abuse : According to research, both adolescent male and female bullying victims think about suicide more often than their non-bullied peers. What's more, bullied students in grades 7 through 12 are nearly two times more likely to abuse alcohol, cigarettes and marijuana.

The Business of Keeping Secrets
Keeping secrets came naturally to me. I come from a loving – but chaotic – Boston family. My parents were building two businesses out of our home and traveling quite a bit, leaving me under the care of my teenage sisters and a grandmother who loved her vodka and Fresca.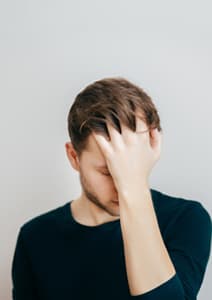 Booze was always readily available. In an effort to quell the self-hatred and feelings of guilt and shame, I quit dance – my one true love – and joined the party. Drinking and smoking pot allowed me to escape into fantasy and allure. I became sexually active with another boy, adding one more secret to my new double life. By the age of fourteen, I was a daily drinker, pot-smoker and liar.
Throughout high school alcohol and drugs kept me from acting on the suicidal thoughts that often crept into my mind. Then, during my junior year, another blow; my father went on a typical business trip, only this time he never came home. We later found out he hadn't paid the IRS in several years, lost everything and was running from the loan sharks he couldn't pay back.
My mother crumbled into a breakdown and I turned to the friends who never failed me, alcohol and drugs. I made my way to New York City where I found fellow outcasts who loved to party like I did. I built a life and an acting career, all with the help of my best chemical friends.
Facing Life and Death
My father ebbed and flowed in and out of my life until I was twenty-five years old. One day he showed up and said he had esophageal cancer; the prognosis wasn't good.
Over the next eighteen months, I watched cancer destroy this man while I slipped deeper into addiction.– James Michael Angelo Over the next eighteen months, I watched cancer destroy this man while I slipped deeper into addiction. I also discovered cocaine and ecstasy and, therefore, oblivion.
When he died, I returned to New York. Within four months, I went from a functioning alcoholic to a non-functioning one. At twenty-six years old, I walked into my first twelve-step meeting.
Enter the New Demons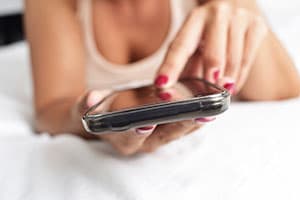 I wish I could say that was the end, but it was only the beginning. When I put down drugs and alcohol, a raging sex addiction and crippling depression ruled my life.
I stayed sober for almost five years, but it was a struggle. I kept trying to outrun the bullies from my childhood and win at the game of life. But by thirty-one years old, I was exhausted and tired of running. Sobriety had failed me; I picked up a glass of red wine. My sex addiction progressed alongside my alcoholism and, within a few months, I found the drug that would become my master: crystal meth.
Of all the drugs I had tried, crystal meth was the only one strong enough to shut out all of the failure and pain that had plagued my existence. This is was not the life I signed up for and I let God know that by hurting myself.
Within one month of using crystal, I began shooting up. I became a full-fledged junkie. I lost everything – my home, career, mind and soul. I was done with life.
Darkness Turns to Light
The next four years were the darkest I have ever known. I couldn't stop and I couldn't die – not from a lack of trying both.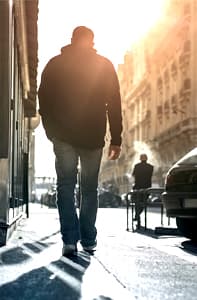 After racking up two suicide attempts, two trips to rehab, two outpatient programs and one stay in the psych ward, I surrendered to life. I finally started to face reality and climb out of the dark hole. But I knew, if I was going to live this life, I had to find a new way.
Twelve step fellowships, two therapists, support groups and friends slowly started to rebuild me into the man I was meant to be all along. Every day I get up grateful to be alive, but I also need to remember that acceptance is the answer to all of life's problems. Kicking and screaming in rebellion against what life dealt me only caused misery and pain for me and everyone around me.
I still get angry at the bullies and my father, but I've found healthy outlets for that rage and compassion for my trespassers. One day at a time I'm learning to live life on life's terms and I'm able to do that with grace and dignity…most of the time.
Additional Reading: The Rocky History of Sex Addiction in the Public Eye
Image Source: pixabay.com, saccharinesmile.deviantart.com, blackjack0919.deviantart.com