Is My Dad Addicted to Alcohol?
When Nathan* was growing up, he thought it was perfectly normal to have a father who screamed at him, smelled of whiskey and lost jobs on a regular basis. Like thousands of other kids, his father's alcoholism was something the whole family had become accustomed to.
Here's what Nathan had to say about growing up with an alcoholic father and, ultimately, getting the incredible opportunity to know his father as a loving, sober man.
The Reality of Alcoholism
By the time I made it to my senior year of high school, I was madly in love with Nancy*. We'd been dating for two years and, during those 24 months, I was blessed to spend a lot of time with her family. Little by little, I started to notice that things in her household didn't look or feel the way mine did.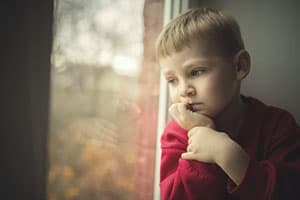 Nancy's father was lucid every time I saw him; he never raised his voice; he never cursed his wife. Nancy's whole family seemed to genuinely care for one another and they embraced the time they had together. These were certainly qualities that I was never afforded by my father and, if I'm honest about it, I was jealous.
Nancy's father embodied everything I ever wanted in a father-figure. He was strong and supportive, paying close attention to the needs and wants of his wife and three children. Why wasn't my father the same way? Why should I have been doomed to grow up with a dad who drank alcohol from daylight to dark – a dad who, for all intents and purposes, seemed to loathe his family?
And then one day it happened; I got a phone call that changed my life.
Falling Down, Falling Apart
My father had fallen in the basement – an accident brought on by his alcohol-induced stupor. He apparently laid in that cold and dark basement for hours before my sister found him on the floor and called 911.
I rushed to the hospital; the doctors weren't sure if he would make it through the night. His blood alcohol content was astronomical, making his condition extremely critical.
I told him I hated the way his drinking made me feel; I hated feeling like he loved that damn liquor bottle more than he ever loved his own son.-Nathan N.Walking into his hospital room, it was crushing to see my father. The giant presence I had once feared was now totally dependent lying in his hospital bed.
That night, my father and I had a "come to Jesus" moment. I told him how jealous I was of the people who grew up with sober dads – fathers that cheered their sons on at little league ballgames or spent time teaching their sons how to drive a car.
I told him I hated the way his drinking made me feel; I hated feeling like he loved that damn liquor bottle more than he ever loved his own son. And I told him that, despite hating his disease, I loved him and I desperately needed him.
I became a man that night, sitting next to my father's hospital bedside and pouring my heart out.
Getting to Know My Sober Father
Today, I'm married with three gorgeous children of my own. Thanks to the rough times I endured growing up, I've never even been tempted to drink alcohol – I still hate the stuff.
Twice a week, I get in my car, drive to my parent's house and pick up my dad. We go to our favorite seafood restaurant, have a good meal, and then make our way to the support group we've been part of for nearly 10 years now.
I might not have had the picture-perfect childhood, but I finally have the father I'd longed for all those years. I'm proud to say that my dad has been clean and sober for over a decade, my children could never ask for a better grandfather and I have a love and respect for my dad that fills me with pride. My father chose to ask for help, do the hard work and embrace a life of sobriety…and we've all benefited from it. I am beyond grateful.
On this Father's Day, whether you're a father or a child struggling with addiction, reach out and ask for help. Remember; as long as there's breath in your body, it's never too late.
*Names have been changed to protect anonymity
Image Source: pixabay.com