More Than Just a Doctor: How GP's Can Help You Get Clean
When you think of recovery resources, what comes to mind? A therapist? Support groups? A sponsor? Family and friends?
These are all great sources of support, but you might be overlooking another individual who can provide significant assistance: your general physician (GP).
Is There a Doctor In the House?
Many people don't realize what a wealth of information, aid, and care their doctor can be. They view their GP as someone to see when physical illness strikes, not chemical dependency. Yet, substance abuse is intricately connected to the body and its wellbeing. A general physician can be the ideal partner in fighting substance abuse and staying on the recovery path.
Here's how:
Medication
Many struggling with substance abuse use medication as part of their recovery plan. Your GP can often prescribe the proper medication to help you combat substance abuse and its side effects. Prescription meds are used for:
Lessening withdrawal symptoms
Abuse deterrents
Balancing brain chemistry
Treating ailments brought on by substance abuse
Referrals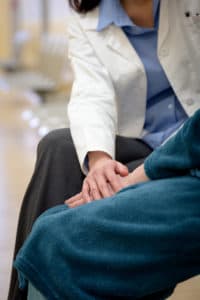 While there are addiction treatment services your GP cannot provide, they're able to refer you to the professionals who can. From addiction treatment centers to psychiatrists and community resources, your doctor can refer you to trusted pros that come highly recommended for addiction treatment.
Nutrition
Chemical dependency commonly causes malnourishment. Drugs and alcohol don't provide the nutrients the body needs; they're tough on every part of the body, including the digestive system. Your general physician knows what your body needs to function properly. He or she can help you establish healthy nutritional habits and a recommended diet that will make you feel your best, both mentally and physically.
Monitoring
As you know, drugs and alcohol do more than steal nutrients from the body. These toxic chemicals poison your liver, damage your heart, and affect your entire system. Your GP can perform physical checkups or other testing needed to determine the extent of the damage, then recommend treatments that might be necessary to make improvements. As you progress in your recovery, they can also continue to monitor and support your physical health.
History
If you've been seeing the same doctor for years, he or she can provide valuable insight to your addiction treatment. They know your history of illness, prescriptions, allergies, surgeries, and possibly even personal and family information. All of these affect your recovery. With this window into your life, your GP may offer a more comprehensive viewpoint than other healthcare providers. With your overall health in mind, they can make recommendations based on a solid knowledge of your history. You definitely want them on your recovery team.
Additional Reading:   Get Motivated – 5 Tools for Building a Sober Life
Image Source: iStock