Mom Was Right: You Are Who You Hang Around With
The last 18 months of my four-year prison sentence were tough. Not only was I sick of being incarcerated, I was also shipped to a different facility in order to attend a substance abuse program – an environment that was completely opposite of the one I'd become accustomed to.
My new home was one that embraced a therapeutic community-based lifestyle. Suddenly, my days were filled with hours of addiction counseling, self-betterment classes and AA meetings…all on very little sleep.
Needless to say, it was grueling at times, but there was a silver lining: I became close with many of the women in the program. Despite coming from completely different backgrounds, we ended up having a lot in common and bonded through the incarceration struggles we'd endured. Many of us were released around the same time and today, almost three years later, I remain friends with dozens of them on social media.
The Fork in the Road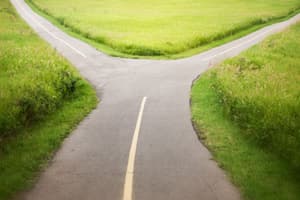 It's been interesting to watch what paths our lives have taken. Some have succeeded in sobriety; others ran right back to drugs or earned yet another trip to prison. But there's always one thing that serves as a dividing line between the two: the people they've associated with. The women who went back to old friends and old surroundings usually ended up using again. After all, negativity typically breeds negativity.
On the flip side, the women who hung around supportive, positive people almost always reaped the benefits of success. For example, an old cell mate of mine, one who I would've voted "Most Likely to Relapse," ended up marrying a man who's been clean for over 15 years and an AA-regular. She hasn't touched a drug since she's been out- a fact she attributes to his good influence over her.
Choosing the Right Path
The bottom line is this: Who you choose to hang around can make or break your success in early sobriety. In fact, studies have proven that people and places play a major role in both treating drug addiction and preventing relapses. That's why, it's important to identify problematic, high-risk relationships and cut ties with them.
Instead, choose to spend your time with people who are supportive, helpful and want what's best for you. So the next time your old "friends" hit you up, run – don't walk – the other way. You've come too far to let someone in your rear view mirror derail your recovery.
Additional Reading:  
Self-Sabotage: Stop Standing in Your Own Way
Image Source: Shutterstock/iStock