Is Minnesota's Medical Marijuana Law Too Strict?
On May 29, 2014, Minnesota became the 22nd state to legalize medical marijuana.
Minnesota's lawmakers approved this measure several weeks ago with bipartisan votes, pushing the bill to Governor Dayton's desk for final approval. Medical cannabis will begin flowing to vendors for distribution by July 1, 2015.
Specifics of the Minnesota Medical Marijuana Law
Minnesota's cannabis law does contain very specific and cautious language. In fact, the law has been called "the strictest" in the country. For starters, the bill only legalizes the use of medical marijuana via pills, oils, or vaporizing of a cannabis compound. That means smoking marijuana is not allowed.
The bill only legalizes the use of medical marijuana via pills, oils, or vaporizing of a cannabis compound.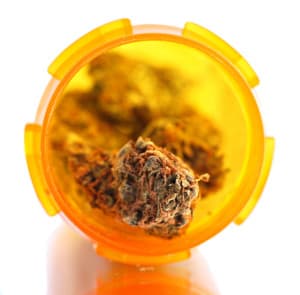 Additionally, home cultivation is illegal, making it necessary to purchase medical marijuana from a dispensary. One problem, however, is that the current law only allows for two cannabis dispensaries statewide. It's also a felony to transfer medical cannabis to a non-approved patient.
Enrollment to the program is not capped. An estimated 5,000 patients are expected apply to the state for enrollment, many of which are children. However, an estimated 33,000 patients with illnesses like muscular dystrophy or PTSD won't benefit from the new law, as they are banned from smoking marijuana.
Medical conditions currently covered under Minnesota law include:
Cancer
Seizures including epilepsy
Glaucoma
Tourette's syndrome
Multiple sclerosis and other disorders that cause severe muscle spasms
Amyotrophic lateral sclerosis
HIV and AIDS
Crohn's disease
Terminal illness, with a life expectancy of under one year, if the illness or its treatment meets specific requirements
Minnesota will also create a task force to study the effects of medical marijuana and collect data on their response to the drug.
The Future of Medical Marijuana Law in the U.S.
In 1996, California voters passed Proposition 215, making it the first state to allow for the medical use of marijuana. Since then, 22 more states, including Minnesota, have enacted similar laws. States with current marijuana-related legislation are:
New York: A proposal to approve medical marijuana cleared the Senate Health committee in May. If it clears the Senate Health Committee and Senate, legislation could get passed by July.
Florida: Florida lawmakers recently approved the "Compassionate Medical Cannabis Act of 2014", approving "non-euphoric" marijuana prescriptions for patients with severe epilepsy. State residents will vote on broader marijuana legislation in November.
If you or someone you care about is struggling with marijuana or another type of addiction, it is okay to get help. Search for rehabs in Minnesota to find a treatment program that works for you. 

Also Read: How to Avoid Dumb Marijuana Legalization

Photo Source: pixabay