Meet the New Benzo Causing Deadly Consequences
Benzodiazepines are a class of psychoactive drugs that are mainly used for their sedating effects. A few familiar brand names are Xanax, Ativan, Versed and Valium. Doctors prescribe these drugs for legitimate medical conditions like anxiety, PTSD, insomnia or alcohol withdrawal.
Benzos may not be in the headlines as often as prescription painkillers or alcohol, don't let that fool you. These drugs are some of the most commonly prescribed – and abused – medications in the nation. And without a doubt, one of the most frightening developments of late comes in the form of a dangerous benzo known as Phenazepam.
An Introduction to Phenazepam
Phenazepam is a long-acting benzodiazepine that pulls double duty; it is an anti-anxiety medication that also serves as a muscle relaxant, making it twice as dangerous when abused. This drug was initially developed in the former Soviet Union during the 1970s.
What is so alarming about phenazepam is that it's not even a scheduled drug in the United States or most of Western Europe. That means we have no oversight or federal controls that establish guidelines for safe use or prescription. Without any kind of oversight, it comes as no surprise to learn that the potent drug has been wrecking havoc across the country – it has even been responsible for a number of deaths.
Things have gotten so bad in Georgia that lawmakers have taken action to ban phenazepam outright. Last week, a bill to ban the drug was introduced; it passed in the Georgia State Senate with a sweeping vote of 52-0. When Gov. Nathan Deal signs the bill into law, it will go into effect that same day.
Recreational Use
As a recreational drug, phenazepam is available in capsule, pill and powder forms. The product has historically been sold in flashy packaging that appeals to teenagers and "less experienced" drug users, but it is increasingly available online. Research also indicates that many users take this dangerous benzo in combination with synthetic marijuana products and opioid painkillers.
Side Effects of Phenazepam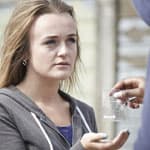 Phenazepam should be a major drug of concern for parents of teenagers. This drug is potent at one-tenth of the recommended dose for diazepam and is responsible for a number of hospitalizations and fatalities following overdose.The most concerning side effects of phenazepam include dizziness, drowsiness, rapid loss of coordination, a strong urge to re-dose, loss of inhibitions and a prolonged sense of amnesia.Read More
What You Need to Know About Phenazepam
Some of the most alarming facts we've uncovered about this benzo are:
Phenazepam is five times as potent as Valium.
The drug commonly causes amnesia and is being increasingly used as a date rape drug.
Once addicted, withdrawal symptoms are severe. These can include seizures, convulsions and death.
Effects of the drug can last over 60 hours, dramatically increasing the chances of overdose.
Georgia teenager Kevin Lewis passed away from an overdose of the drug in 2010.
A death in Arkansas was reported in 2012 after a user smoked a joint laced with phenazepam.
Take Our "Am I a Drug Addict?" Self-Assessment
Take our free, 5-minute "Am I A Drug Addict?" self-assessment below if you think you or someone you love might need addiction treatment for benzodiazepines. The evaluation consists of 11 yes or no questions that are intended to be used as an informational tool to assess the severity and probability of a substance use disorder. The test is free, confidential, and no personal information is needed to receive the result.
Legally Speaking
Phenazepam sellers have largely been able to push their products by following the same marketing plan that has worked for synthetic drug dealers.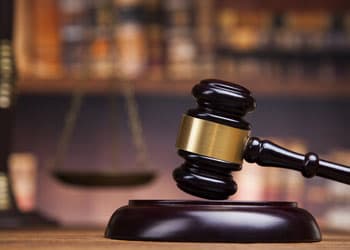 Although it's not currently classified as a "controlled substance" in the U.S., sale of phenazepam for human use is illegal. However, sellers have been able to skirt the issue by placing "not for human consumption" disclaimers on the product's packaging.
In addition to Georgia, two other states have formally banned the drug.
Louisiana classified phenazepam as a controlled dangerous substance in 2012, while Arkansas Department of Health Paul Halverson approved a similar ban that May.
Additional Reading: The Polypharmacy Overdose: A Killer Trend
Image Source: en.wikipedia.org