Love and Addiction: 4 Steps to Save Your Sanity
Loving someone who's shackled to addiction is painful; standing by helplessly as he destroys his life – and the lives of others – can almost be too much to bear.
Despite feeling powerless and overwhelmed in the moment, it is possible to maintain a sense of control. With the right tools and insight, you can find some peace of mind in supporting an addicted loved one.
Tips to Save Yourself
Though it may feel kind of selfish at first, you have to be willing to look out for number one. Your life cannot revolve around his drug use or the notion that you have to save him from addiction. Here are a few pointers to keep in mind:
Know the Disease
Addiction exerts a long and powerful influence on the brain; it's probably turned your loved one into someone you barely even know. The nature of addiction is that, once he becomes obsessed with using drugs, he will stop at nothing in getting that fix. Loving relationships are essentially destroyed once drugs come into play because using always becomes the number one priority. By learning as much as you can about addiction, you'll be able to separate him from his dependency. You don't hate him, you hate the disease.
Just Say "No"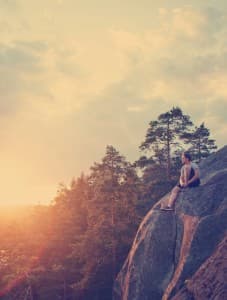 Learning to set boundaries is a must when protecting yourself. Addicts are master manipulators; the more you allow yourself to be manipulated, the more manipulative he's likely to become.
When you hold your ground and follow through on ultimatums and threats, he will eventually realize he's not going to get his way. This not only puts a stop to enabling his addictive behaviors, it also helps to push him toward seeking treatment.
Be Supportive
If at all possible, stand by him – let him know that you support his recovery. Shaming and pointing fingers will only add to his feelings of low self-worth and, chances are, will produce the opposite effect in convincing him to seek help. When he feels loved and supported, there is a greater chance he'll want to turn things around. Even though you can't control or cure his dependency, you likely have some kind of influence over his actions and the decisions he'll make down the road.
Put You First
The most important thing you need to focus on is taking care of yourself. Loving an addict can be exhausting, so it's imperative to maintain a good life balance. Essentially, you want to make sure your physical, emotional and spiritual needs are met first. Joining a support group, finding a new hobby or reaching out for professional help are all great steps to take in the quest to put yourself first. After all, the friends and family members of addicts need recovery too. In the long run, making self-care your top priority will not only positively impact you, it'll positively impact everyone around you.
Additional Reading:   You Can Hate My Addiction Without Hating Me
Image Source: Shutterstock, iStock