Let's Talk About Racism…and Alcoholism
Ask anyone who has battled chemical dependency at some point in their lives and they'll tell you this: We've all been stereotyped and discriminated against at some point in our lives.
After all, much of society still believes that addiction is a moral failing and not a chronic, relapsing brain disease! (Sigh)
A Heavy Burden to Bear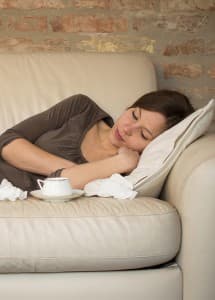 I recently came across a study that shows how wrong and potentially harmful stereotypes can be. The Native American population has been perceived for years to be genetically more susceptible to alcoholism than any other group – solely due to their race. The popular belief is that once European colonizers introduced this group to booze, widespread alcoholism supposedly followed.
Yet, researchers from the University of Arizona recently debunked this theory. After using nationwide survey data to compare the drinking habits of more than 4,000 Native Americans to 170,000 white people between 2009 and 2013, they discovered some interesting facts:
60 percent of Native Americans don't drink, compared to only 43 percent of whites.
Native Americans are more likely than whites to be "light- to moderate-only" drinkers.
Both Native Americans and whites show similar binge drinking habits, with around 17 percent of each population reporting to have consumed five or more drinks one to four times in the previous month.
Native Americans, when compared to whites, have lower or comparable rates across the range of alcohol measures examined.
Don't Be a Cliche'
The stereotype of the "drunken Indian" has generated negative effects on the lives of the Native American population, including employment opportunities and medical diagnoses. In addition, the stigma prevents them from discussing alcohol-related concerns with their medical provider, due to embarrassment.
Researchers also said because some Native Americans have limited access to healthcare and quality food, health problems that stem from alcohol are exacerbated. Author James Cunningham said:
"Of course, debunking a stereotype doesn't mean that alcohol problems don't exist. All major U.S. racial and ethnic groups face problems due to alcohol abuse, and alcohol use within those groups can vary with geographic location, age and gender."
Additional Reading:   Point/Counterpoint – Is Addiction a Disease or a Choice?
Image Source: iStock