Let's Talk About 21st Century IV Drug Use and HIV
Unless you've been living under a rock over the last week or so, you know that Charlie Sheen publicly announced he is HIV positive and has been undergoing treatment for the virus over the last four years. Sheen is a famous – and often notorious – Hollywood actor known for his long-time struggle with addiction and penchant for sexual liaisons.
One thing's for sure: Charlie Sheen is far from the only person suffering the consequences of drug use and unprotected sexual activities.
Right now, we are faced with two very serious issues endangering millions of lives across the nation. Those issues are:
An IV opioid abuse epidemic
The spread of HIV
The Deadly Link Between Opiates and HIV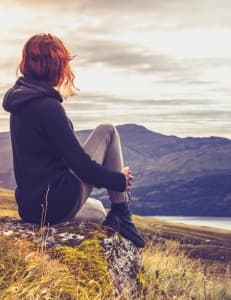 Too often, it is overlooked how intertwined HIV and drug abuse truly are.
Simply put; the rise of IV drug use is responsible for scores of recently diagnosed HIV outbreaks.
Yes, we've made large strides in reducing the number of new HIV infections across the nation. No, we haven't fully addressed the fact that drug abuse is creating localized epidemics.
Seeking to ease their pain with heroin, IV drug users inadvertently create and pile on new pains of the disease. In fact, new IV drug users are at the highest risk for infection with HIV and Hepatitis C.
What Can We Do?
A clear link exists between the cause, issues and affects of these two concerns. The next logical step is to combine their treatments.
Integrating addiction treatment with an HIV diagnosis and individual therapy may provide the best defense against further HIV spread – and offer the best support for those currently caught in addiction.
Dr. Nora Volkow, director of the National Institute on Drug Abuse (NIDA), notes that injection drug abuse treatment is recognized as an effective method of preventing the spread of HIV as well as increasing positive HIV treatment results.
Studies have shown that substance abuse treatment:
Leads to quicker HIV treatment initiation
Improves treatment adherence
Reduces the risk of discontinuing HIV therapy early
Promotes suppression of the virus
How Can We Integrate Treatment?
Volkow has suggested methods to promote the integration of addiction treatment with HIV prevention:
Integrate addiction treatment with HIV screening and early initiation of HIV therapy.
Combine antiretroviral therapy with opioid addiction management medications. (buprenorphine, methadone, and naltrexone)
Use research awards to encourage researchers to investigate this topic. For example, NIDA gives Avenir Awards to those working in HIV research. This year, three of the four awards are studying injection drug users.
Additionally, new Avant-Garde awards are being established, which NIDA gives to researchers in the field of HIV, that will focus on HIV prevention and the treatment of drug users.
Putting a Stop to the Stigma and Misinformation
One thing is certain; treatment integration and education are beyond pivotal to solving the nation's opioid- and HIV-related problems. Given the cultural misinformation and stigma attached to IV opiate abuse and HIV, these are sometimes difficult concepts for people to acknowledge. But ignoring them or pretending as if they don't exist isn't the answer.
As NIDA looks to solutions that will integrate these treatments, other organizations and advocates must seek to do the same. Additional research on effective integration of these treatments could provide insight into the best methods of intervention, education and prevention. As NIDA looks to solutions that will integrate these treatments, other organizations and advocates must seek to do the same.
When asked why he came forward to announce his HIV status, Charlie Sheen told the Today show that he hopes to shine a light on the issue and introduce the world to what it means to be in recovery and HIV positive in 2015.
It's safe to say he achieved his goals.
Additional Reading: Integrated Addiction and HIV Care: Why It's Important
Image Source: iStock