Learning From Loss: Carrie Fisher & George Michael
We all know the ravaging effects drug use has on the body, but with the recent untimely deaths of Carrie Fisher and George Michael, the connection between heart health and drug addiction has, again, been brought to light.
The Heart Impact of Cocaine
Carrie Fisher was a star. She was also very open about her long battle with addiction – a disease she often said used to define her life. At the young age of 13, Fisher first started smoking weed; she then progressed to cocaine in the seventies. According to The Guardian, she admitted to using the stimulant on the set of The Empire Strikes Back. "I didn't even like coke that much," Fisher later recalled. "It was just a case of getting on whatever train I needed to take to get high."
So, did cocaine play a part in Fisher's fatal cardiac arrest? While we don't definitively know the answer to that, we can safely say that it didn't help her heart health. Abusing cocaine has been found to spike a person's heart rate while decreasing the "coronary heart flow due to adrenergic vasoconstriction of the vessels," according to Medical Daily. This essentially means the heart receives less blood flow and oxygen, despite the increased "physical workload" it's experiencing.
The Heart Impact of Heroin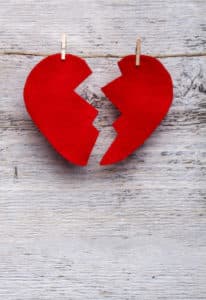 George Michael's sudden death due to heart failure also has sparked questions, especially since he reportedly suffered from a heroin addiction. This drug really takes its toll on the heart of the user. The bacteria found in heroin – typically from cotton or unsterile needles – attacks the heart, resulting in tissue death on the surface of the organ. This type of infection is called infectious endocarditis, and studies show that intravenous heroin users are 300 times more likely to die from such a condition.
Heroin abuse can cause additional heart problems. Arrhythmia – a problem with the rate or rhythm of the heartbeat – can also result, as well as pulmonary edema, which occurs when the heart can't pump blood to the body sufficiently.
The Damage Done
It's not just cocaine and heroin that contribute these negative heart effects. Researchers have found a connection between the abuse of most drugs and adverse cardiovascular effects, ranging from abnormal heart rate to heart attacks. Intravenous drug use can also lead to its own fair share of heart problems, such as collapsed veins and bacterial infections of the blood vessels and heart valves.
The best thing to do in order to keep your heart healthy is to refrain from drug use altogether, exercise regularly, eat a low-sodium diet, manage stress, and maintain a healthy weight. Do everything you can to keep your heart healthy – your life is worth it!
Additional Reading:   Breaking the Bank – The Hidden Costs of Addiction
Image Source: iStock