It's Time to Drop the 'Blame and Shame' Approach
We see it on the news all the time: a man arrested for his third DUI; a celebrity overdosed on prescription pills; a meth-addicted prostitute pimping herself on the corner.
Although we can clearly see the horrible results of substance abuse, many people would rather pass judgement and walk away than put themselves in her shoes. We'd rather turn a blind eye to the hardships she has endured than to honestly evaluate the demons she's living with every day.
Addiction Stigma and Society
The National Institute on Drug Abuse defines addiction as a "chronic, relapsing brain disease" that changes the structure and functionality of the brain. Despite being labeled as treatable disease, much of society still believes addiction is a moral failing or character weakness.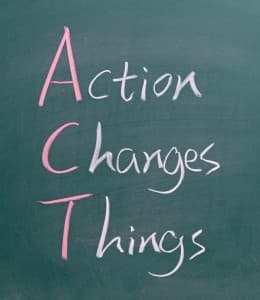 Addicts are generally treated like second-class citizens and thought of as weak and less worthy of care. They are believed to embody a different set of values, to have a criminal past, and be the product of a lousy upbringing. Because of this label, addicts have a harder time finding employment, obtaining housing, and even getting benefits to provide for their families.
A major challenge for addicts, then, is facing and overcoming this stigma. But, oftentimes, this discrimination makes them feel inferior, adding to their already low self-esteem and feelings of inadequacy. It becomes more and more difficult to silence the "I'm not good enough" critic inside – many even start to believe addiction is their own fault. As a result, the guilt and shame consumes them.
Perpetuating the Cycle
This stigma is dangerous because it perpetuates the addiction cycle. Most fail to get help because they don't want to carry around the "addict" label or its associated stigma. In the end, they settle for suffering in silence, quietly vowing to work that much harder to hide the addiction.
Weakening the Success of Rehab
Even those who
enter a treatment program
aren't free from the negative effects of shaming. Believe it or not, finger-pointing and stigmatization can contribute to a low rate of treatment success. The same tactics also significantly decrease the odds of maintaining long-term sobriety.
If you have a friend or family member struggling with addiction, the last thing you want to do is set them up for failure. Instead, show your support by taking the time to stop, think and listen.
Drop the Blame and Shame Approach
Blaming and shaming those who are in a vulnerable state has an opposite effect. In fact, this tactic increases the urge and obsessive need to numb insecurities through drinking or abusing drugs. It adds to that already-there sense of failure, reinforcing the pain of being backed into a corner and judged.
Therefore, it's critical to provide a healthy, positive environment in which addicts are met with kindness and understanding. If we dropped all the judgment and finger pointing and chose to act with compassion instead, the guilt and shame would be removed from the equation, helping them to openly discuss their substance misuse and seek professional help.
Additional Reading: Collateral Damage: Labels, Stigma and Addiction
Image Source: iStock