It's My Addiction: Don't Point the Finger at My Parents
Our society has a tendency to blame parents for how their children behave. If we're good parents, our children will turn out okay; if we're bad parents, well, they don't.
A Fighting Chance
I saw the effects of bad parenting up close when I was in prison. Many of the women I served time with had problems that stemmed from their childhood. By far, the most common issues were:
Sexual abuse
Parental abandonment
Family history of alcohol or drug abuse
Family history of incarceration
Thanks to lousy upbringing, they really weren't given a fighting chance at leading successful, productive lives. Because, at the end of the day, they'd never had any positive role models to lead them down the right path.
But what about those who received great parenting and still went on to develop addictions? Who's to blame then?
Positive Role Models
Take my case, for example. I had two great parents and neither struggled with addiction.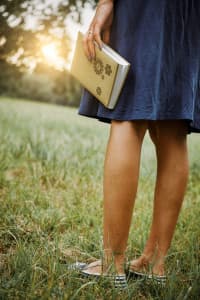 My sisters and I were the quintessential over-achievers; our childhoods were filled with lots of laughs and happy memories. Our family did everything together – took vacations, ran errands, supported each other's extracurricular activities. We were, quite simply, the all-American family.
It wasn't their fault that I started drinking when things got tough – that I got drunk, decided to drive and plowed into a car full of people; seriously injuring two of its passengers.
But instead of judging me when I called them from the jail pay phone that night, they treated me with compassion. And they, along with everyone else in my family, continued to do so throughout my court case and prison sentence.
It's a Complicated Disease
Though parents certainly play a role in the development of addiction in children, it's important to keep in mind that people make their own decisions. After all, parents can't fully control what a child is exposed to – nor should they try.
The best parents can do is be a positive role model along the way and offer emotional support, love and guidance, so that their children can make wise and informed decisions.
Additional Reading:   Can Birth Order Really Predict Addiction?
Image Source: iStock