Is the Abstinence Movement Gaining Steam?
For some, drinking a few beers during the game or pairing a glass of wine with dinner is not a problem. For others, however, alcohol consumption, even social drinking, escalates to dangerous levels.
Binge drinking is a major public health concern, but how practical is completely abstaining from alcohol for average people? If it sounds like a daunting proposition, it may be a good idea to try abstinence short-term. Growing in popularity, a voluntary, short-term abstinence campaign may be the ideal vehicle for those who wish to change their drinking habits.
Created by the small charity Alcohol Concern, Dry January is an annual abstinence campaign that challenges people to give up drinking for the month of January. According to professionals in the field, short-term abstinence may "reset" an average drinker's relationship with alcohol, while critics contend that an empty glass may eventually fill-up with unintended consequences.
Benefits of Short-Term Abstinence
To test the benefits of short-term abstinence, the staff of the magazine New Scientist participated in Dry January and teamed up with the Institute for Liver and Digestive Health at University College London Medical School (UCLMS).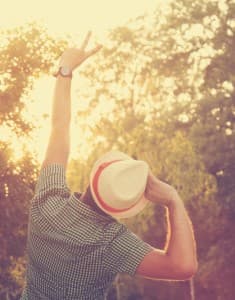 Although the 14 individuals who participated considered themselves "normal drinkers" before their booze-free month, specialists at the university found that liver fat, which is the precursor to liver damage, fell by 15 percent on average. The participants also showed lower cholesterol levels and reported getting better sleep.
While these findings are positive, does short-term abstinence really help if someone doesn't intend to give up alcohol completely? According to one report, possibly.
The University of Sussex conducted further research addressing both the short-term and long-term effects of Dry January. Short-term benefits also included better sleep, along with weight loss and more energy. The research also showed long-term changes to participants' drinking patterns. After six months, according to research results, 72 percent of participants reported drinking less and less often, and four percent had continued to abstain from alcohol.
The Risk of a Boomerang Effect
According to some experts, it's more important to generally cut back, or abstain for multiple days a week versus entire months. While short-term abstinence does show promise, critics of campaigns such as Dry January also express concerns of a back lashing boomerang effect. Critics contend that an "all-or-nothing" campaign could create a recipe for binge drinking, much like overeating after a restrictive diet.
Although this is a sobering view of short-term abstinence campaigns, results do show that (for some) short-term abstinence could create long-term changes in lifestyle. For social drinkers, participating in an abstinence campaign, even short-term, could provide the vantage point necessary to "reset" their relationship with alcohol.
Additional Reading:  
Is Drinking in Moderation an Acceptable Outcome?
Image Source: Shutterstock