Is Each State Getting Its Fair Dose of Buprenorphine?
The opioid epidemic has hit certain parts of the country harder than others. Pockets of high-level abuse and overdose exist in areas like Appalachia and Florida. Other states, including California, haven't escaped the crisis, they've just experienced it on a less severe level.
One of a healthcare provider's biggest weapons in this battle is buprenorphine (Suboxone) treatment. This medication has become the go-to standard for treating opioid addiction.
Even so, access to Suboxone treatment isn't consistent throughout the country and the response is often inconsistent among patients.
A Closer Look at Buprenorphine Availability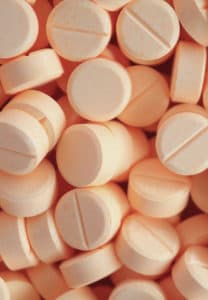 Stuart Gitlow, M.D., M.P.H., executive director of the Annenberg Physician Training Program in Addictive Disease, summarized this issue, "In some states, it is easy to access treatment through public- or private-sector facilities that accept insurance. In others, there are only offices that function more traditionally and don't accept insurance. In the latter group, in some states, the charges are quite high, while in others, charges are more reasonable."
Researchers recently conducted a study to examine the factors and results at play in these variations. They looked at buprenorphine treatment retention in several states – with different payment sources – in hopes of discovering patterns and effects.
In the end, their findings "raise questions about the effect of payment mechanisms on care quality."
Services Aren't Created Equal
The study involved more than 27,000 patients undergoing buprenorphine treatment. Researchers considered several treatment variables, including:
Six-month retention in treatment
Overall treatment episode length
Daily dosage
Prescriber type (primary care physician vs psychiatrist)
Payer source
The most interesting results stem from the payer source category. For this, researchers classified sources as third-party payment, Medicare Part D, Medicaid fee-for-service, and self-pay. Roughly 60 percent of the patients were covered by third-party insurance. Another 25 percent were self-pay.
Researchers found that self-pay patients had significantly higher retention than patients covered by insurance. Patients with Medicaid fee-for-service or Medicare Part D coverage had very low retention rates. Additionally, Maryland and New York saw the highest retention rates, both exceeding 60 percent. Arizona patients experienced the lowest, and this state's patients also took a lower daily dose on average (13 mg/day compared to 14.1 mg/day in most other states).
Analyzing the Results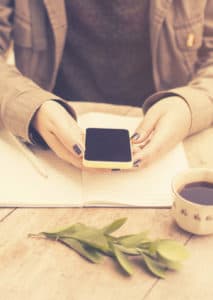 Lead study author Brendan Saloner, Ph.D., noted about these results, "We can't draw any kind of causal interpretation to the findings about payer source and treatment retention." However, Saloner and his colleagues offered potential explanations which include "that some insurance programs restrict length of treatment, covering buprenorphine-naloxone exclusively for detoxification or imposing a cap on the maximum days covered."
Gitlow wasn't surprised that self-pay patients had higher retention. He explained, "We know in general that people place greater value on something they obtain at a cost than they do on something they receive for free. Patients who travel to a physician and pay $100 for their office visit are more likely, in general, to value their treatment than those who go next door and use insurance to cover the visit."
However, insurance restrictions could also be at play. Researchers encourage additional study to examine current limitations to access as well as the quality of care available. Saloner noted, "The access problem is huge and important, but quality-of-care issues are also important if we are to achieve the outcomes we strive for."
Additional Reading:   The Opioid Crisis Cost Our Nation $115B in 2017
Image Source: iStock