Is Botox Technology the Newest Weapon in Pain Control?
Prescription opioid use, abuse, and overdose deaths continue to climb across our nation. The epidemic has medical experts scrambling to understand chronic pain and finding new forms of alternative pain management.
Believe it or not, Bonti, a biotech company, believes that Botox could be an effective option.
Botox and Pain Management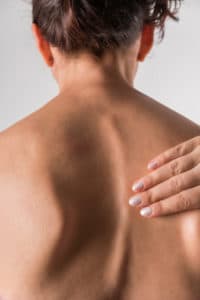 Bonti's researchers are exploring how the body experiences pain. Their concept is when the body is injured – when muscles are pulled, stretched, or ripped – the damage creates muscle spasms. The treatment for trauma is usually some combination of opioids and muscle relaxers, with the goal of stopping the muscle spasms and allowing the area time to heal. Of course, the medication only works for a few hours, leading to the patient taking more pills. And with opiates, the more you take, the greater the risk of dependence.
Bonti's alternative solution involves a doctor injecting a non-opioid, pain-relieving neurotoxin – a botulinum toxin serotype E, known more commonly as Botox – around the muscle. Each dose could provide two to four weeks of pain relief. By using such a targeted and lasting treatment, doctors wouldn't have to rely so heavily on painkillers for pain control.
According to Bonti's chief medical officer, Susan Abushakra, the neurotoxin fuses itself to the muscle cells, cutting off signals to neuronal receptors around the muscles, stopping the muscle spasms and allowing them to heal.
Cosmetic vs Medical Botox Treatment
The company is still working out the cost of the drug for pain control purposes, but they anticipate it will be less expensive than a cosmetic dose of Botox. (According to the American Society of Plastic Surgeons, the average cost for cosmetic Botox is around $385.)
While still in its testing phase, Bonti CEO, Fauad Hasan, is hopeful this Botox preparation will reach the market within four years. They've already met with the US Food and Drug Administration and, given the state of the current opioid epidemic, asked them to expedite the approval process.
With a reported 33,000 overdose deaths in 2015 and 2.5 million people currently struggling with opioid use disorder, new treatment options are more important than ever. An astonishing 80 percent of heroin users started with prescription pain medication. When they can no longer obtain pain medication, they switch to the more readily available and affordable heroin.
With a wide range of the population affected by these highly addictive drugs and a huge increase in the nationwide media coverage, people are finally starting to take note. Let's hope that continues into definitive action so we can save as many lives as possible.
Additional Reading:   Alternatives to Opioids for Chronic Pain: Which Ones Have Legitimacy?
Image Source: iStock