Is an Alcoholic's Thinking Really That Different?
"The way I think is just different from anyone else I know that isn't an alcoholic. Not in every way…but certainly in my reasoning, decision making and rationalization," says Diana, a fifty-two year old New Yorker who has been sober for twenty-five years. "Sometimes my husband will look at me and shake his head, but I've always been that way – even before I picked up my first drink."
To the non-alcoholic, these statements might seem like excuses or manipulation tactics to avoid taking responsibility. But new research indicates the exact opposite: As alcoholics, our thinking patterns really are transformed by the disease.
Alcohol's Effect on the Brain
According to a study conducted by Loran Nordgren and Eileen Chou at Northwestern University's Kellogg School of Management, the "different thinking" that alcoholics tend to display may have to do with their lack of impulse control.
"One shows that the presence of temptation contorts cognition in ways that promotes impulsive behavior," says Nordgren. "What appears to be stupid decision making or a selfish choice could be the lack of ability to stop and think. So the thinking may not be the problem but the choice to stop and think could be."
Results of Nordgren's study were published in Psychological Science.
Is Dopamine the Key?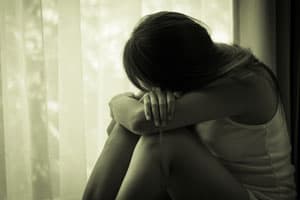 Most recently, several studies have proven there are solid links between addictive thinking and dopamine levels.
"Our data suggests there may be a cognitive difference in people with addictions," says Charlotte Boettiger, PhD. "Their brains may not fully process the long-term consequences of their choices. They may compute information less efficiently."
Boettiger's research studies also show that raising an alcoholic's dopamine levels could make a big difference in long-term sobriety.
The Emotional Angle
Or perhaps it's not an intelligence issue at all, but an emotional one. We often hear about a person's IQ, but what about their EQ or emotional intelligence?
Many studies show those who are born with high emotional intelligence are more prone to pick up drugs and alcohol due to their ingrained oversensitivities. This condition can cause an addict to make irrational decisions in an effort to quell the pain that comes along with a high EQ.
Some even argue that having a high emotional intelligence is the very definition of alcoholism. Whether the difference is in the mind or the heart, the outward symptoms can look the same to those who don't battle alcohol dependency. This can make it pretty confusing for our loved ones, so it's equally important to have patience with them.
Truth be told…we're not always an easy lot to deal with!
Additional Reading: Is Drinking in Moderation an Acceptable Outcome?
Image Source:pixabay.com, en.wikipedia.org