Is an Addicted Loved One Bullying You?
Earlier that morning, Janelle told her mother she was the best mom in the world. Coincidentally, the compliment came after Linda gave her daughter $50 to buy groceries. A few hours later, however, Janelle's tune had completely changed.
Linda refused to give Janelle a ride to her "friend's" house to buy drugs. She also refused to let Janelle borrow the car to drive herself there. Suddenly, she was a far cry from the best mom in the world. Janelle accused Linda of not loving her, not caring what happened to her, and refusing to meet her needs.
This wasn't a new scene; the two had been through this same scenario many times. Janelle often threatened to harm herself if Linda didn't do what she wanted. Other times, she'd just pile on the guilt until Linda gave in.
As a mom, Linda wants to help her little girl. What else could she do? It's her job to take care of Janelle, even if she is an adult now…right?
Broken Boundaries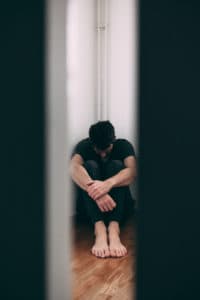 Despite all her efforts to help, Linda's still missing an important fact. Janelle is bullying her. Every time Linda gives in to this bullying, she's feeding an unhealthy cycle – one that often spins in families infected with substance abuse. It's common – but it doesn't have to continue.
Consumed with addiction, the Janelles of the world lead a self-centered lifestyle that lacks empathy for those around them. The drive to get their next fix is stronger than love and common sense. The result is a pattern of bullying behavior to get what they want from their friends and family – no matter the emotional cost.
Alcohol, in particular, encourages this type of behavior. Drinking can make adults more violent or easily agitated. And since alcohol destroys inhibitions, it makes drinkers irrational and unable to listen to others. They're more likely to argue, berate, and bully those around them.
When the Lindas of the world succumb to bullying tactics, the Janelles of the world are rewarded for unacceptable behaviors. Of course, this only encourages them to behave the same way in the future. Eventually, victims become desensitized to the bullying. They don't realize what's going on and simply continue to accommodate substance-driven demands. Their efforts are focused on keeping the peace and consoling anger or sadness, but, of course, it's never enough. There's always a next time. It's a devastating pattern that hurts everyone involved.
The Many Faces of Bullying
Do you recognize this pattern in any of your relationships? If your loved one is addicted, watch for the following warning signs of bullying:
Physical Threats/Harm: Bullying doesn't have to be physical, but it can involve physical contact/abuse.
Jekyll and Hyde Personality: They are charming and sweet when they get what they want. When they don't, watch out.
Guilt Trips: Your loved one uses guilt as a way to manipulate you into doing things for them.
"Favors": Through physical intimidation or emotional manipulation, a loved one convinces you to give them money, offer them a place to stay, loan them your car, or other things they want – a tactic that ultimately encourages their continued substance abuse.
Lack of Contact: When you say "no" to a bullying loved one and set healthy boundaries, you see less of them. If they aren't getting what they want, their current addiction-riddled mindset tells them to look elsewhere. Consumed by substance abuse, they see no reward in contacting people who don't (or won't) feed their chemical dependency.
It's important to stand firm in the onslaught of these bullying tactics. They won't thank you now; they won't like you in the moment. Only when they're clean and sober will they realize they were bullying you – and that you did the best thing for them by standing up to it.
Additional Reading:   When the Handout Mentality Meets a Dose of Reality
Image Source: iStock