Inside America's Top 5 Marijuana Universities
Are you thinking about going back to school? With all of the forms of higher learning available at universities, colleges, institutes, trade and vocational schools, it can be hard to decide.
Some people are choosing to enroll in cannabis college to master the horticulture, ingestion and economics of marijuana.
Representatives of Oaksterdam, the premier weed college in the US, point out that when applying for a position at a dispensary, the candidate with an official certification will have the advantage. It's a new industry with new rules. Medical marijuana is now legal in 20 states, plus the District of Colombia, and new jobs are opening up every day. This week, there is a CannaSearch job fair dedicated to cannabis career opportunities in Colorado.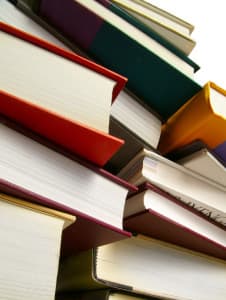 The US Board of Education approves accreditation of schools and colleges through a rigorous peer review process operated by private commissions and nonprofit organizations. The idea is to set a standard that formal learning institutions must meet in order to issue an official degree. This helps prevent educational scams because students have a way to determine the quality of education.
Unfortunately none of the following schools have official accreditation, and they will not help you build a career outside of the marijuana industry. But if you are interested in pursuing the green rush, they teach useful information on marijuana state and federal laws, cannabis cultivation and the art of cooking with ganja.
All students must be card-carrying medical marijuana patients. Depending on the state, you must be at least 18 or 21-years-old to register.
Tuition: $1195 for 13-week semester, $500 for weekend seminar
This Oakland institution was founded by activist Richard Lee in 2007, making it the first such specialty school in the US. It is the most comprehensive program in the country, and the buildings are situated over several blocks in downtown Oakland. Students must attend one class per week for 13 weeks to earn their certificate of completion. Topics covered include federal versus state law, politics and history of marijuana, patient relations, delivery and business structure. And the student union has a pool table!

Tuition: $300 for two-day seminar or $200 for one-day seminar
The State of Washington is famous for legalizing marijuana for recreational use during the election of 2012. So it follows that they must have some good weed schools, right? The weekend seminar at the Washington Cannabis Institute will teach you about I502 laws, as they are referred to in Washington. That includes cannabis business formation and start up, software training, cash flow and leasing, employees and staffing, lease negotiation and other legal information.
Tuition: $399-$595 for six-week semester
In Detroit there is a discussion about the marijuana business revitalizing the economy. The first Michigan-based marijuana trade school is Medgrow Michigan, a six-week program open to residents of the state. Held for one night per week, students matriculate a curriculum that includes: Intro to Cannabis, Legal, Caregiving as a Business, Horticulture, Cannabis as Medicine, Cooking and Concentrates, as well as Cannabis History.
Tuition: $499 for four-week semester
Medical Marijuana Tampa caused a local hullabaloo when they opened their doors last year. Luckily a lot of retirees have good reason to be interested in medicinal marijuana. The collective is both a distributor and an educational center with several locations throughout Florida. They offer an intensive four-week training program on cultivation that teaches advanced hydroponic and aeroponic techniques.
Tuition: $295 for two-day seminar
The most reputable trade school dedicated to marijuana business in the state of Colorado is Greenway University. In a state where recreational use has been legal since the election of 2012, a lot of so called weed schools are just guided tours of local growers and dispensaries. Greenway offers training, consulting and other services for local doctors. Students can get certified in growing, budtending or business administration.