I'm Addicted – But Not Like the Rest of Those Losers
During my prison sentence, I discovered that there was a caste system. Not your typical caste system, mind you, but one involving drug users. For example, the dealers looked down on those who used, while those who used sneered at those who shot up. Cocaine users were typically at the top of the totem pole, followed by pill poppers and weed smokers. The bottom of the barrel were 'meth heads' or heroin junkies.
It was easy, then, for those at the top to justify their use, since there was always someone "worse off." "But, I'm not like those people," one of my cellmates hissed, when referring to someone in our dorm who had track marks permanently etched into her arms. Meanwhile, this was her third time in the slammer for possession – a fact that didn't seem to faze her. Yet, everyone could see she had a problem with drugs – everyone, that is, except her.
Acceptance Is Hard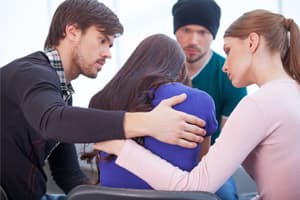 Denial is a core symptom of addiction and, over time, we become masters at using it to protect our own substance abuse. It allows us to be able to come up with plenty of justifications for our behavior and ensures that we will never consider the real source of our problems. Denial keeps us stuck, treading water in our own mess, unable to gain insight into the reality of the situation, and thus, change our behavior.
Yet, acknowledging a painful truth isn't easy, especially when we're used to denying or controlling our feelings and circumstances at all costs. Luckily, there are a number of approaches we can take to get beyond denial. For example:
Talking with a trained addiction therapist can help us come to terms with our problems and help us see the writing on the wall, so to speak.
Going to meetings and hearing things we can relate to from others in the group can give us that aha moment we desperately need.
Hitting rock bottom and being impacted from the consequences of substance abuse usually serves as an eye-opener.
Though it didn't work for my cellmate, hitting a new low (i.e. going to prison) typically enables us to reflect on past choices. With a little extra effort, we can honestly ask ourselves the difficult questions and find out what really put us there in the first place.
Focus on Yourself
If you find yourself rationalizing your behavior or comparing your use to others, remember this: It's not the drug you use that's important, it's the impact it has on you, your life and your family, that signifies you have a problem.
Additional Reading:   Mom Was Right: You Are Who You Hang Around With
Image Source: iStock