Ignoring Our Failures Only Paves the Way to Relapse
What's your recovery mindset?
Is the goal to succeed in sobriety or simply avoid relapse? At first glance, these may seem the same, but there are important distinctions between the two. They represent two very different outlooks: The focus of the first is success; the focus of the second is failure and how to avoid it. See the difference?
This isn't an argument over word choice. Which perspective you choose drastically affects your mental state, actions and chance of a healthy recovery.
Research reveals that, if your goal is to avoid failure, you're only increasing the odds of failure. You become consumed with stress over the thought of failure instead of being motivated by thoughts of success. The result is a narrow – often negative – outlook that keeps you from seeing potential paths to success.
The Road to Success
A failure-avoidance focus decreases your chance of success in several ways. Essentially, your vision becomes blurred with failure; you're no longer able to see clearly because your view is obstructed by M.I.S.T.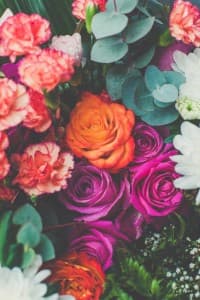 (M)isdirectionIf you're steering your ship with the motto "Failure isn't an option," you might not recognize it when you start to sink. Determined to simply plow ahead so you don't fail, you don't even realize you've gotten off course. In this mindset, you continue down a path that ends in relapse.

If the focus is on living a life in recovery – instead of simply "don't fail" – you're more open to admitting that what you're doing isn't working. You're also more likely to steer away from the oncoming waves and ultimately avoid the storm.
(I)nsanity
The definition of insanity: Trying the same thing over and over again and expecting a different result. This can happen when you zone in on failure avoidance. You worry that, if you acknowledge your plans aren't working, you're admitting failure. Instead, you continue beating your head against the wall and sabotaging your recovery. In reality, changing your pattern of behavior might be exactly what you need to succeed.
(S)tress
Constantly worrying about failure is stressful. Studies have shown that people with avoidance goals suffer more sadness, anger and anxiety. Recovery is tough enough. You don't need to make it harder by trying to avoid failure.Choosing sobriety and living life in recovery involves making good decisions. It's really hard to make wise choices when you're feeling emotionally stressed. Relieve some of this pressure by taking the focus off failure.
(T)unnel Vision
When you're focused on failure, you can't see anything else. You see negative information: "If I go there tomorrow night, I'll use. I must stay home. I must not relapse." You don't see new information: "My sponsor invited me to a substance-free get-together I could go to instead. That's an option, rather than sitting home alone."In an effort to avoid failure, you miss out on new opportunities that could actually help you move forward in recovery. A focus on how you can succeed opens up new fields of vision and healthy prospects.
Wipe Away the M.I.S.T.
Instead of thinking "I don't want to relapse," think "I want to live a new life in recovery." This healthier outlook will help you stay on the path to long-term sobriety.
Additional Reading:  
Self-Sabotage: Stop Standing in Your Own Way
Image Source: iStock