I Feel Powerful: The Real Impact of Self-Managed Care
During her treatment, Bethany got some education. This wasn't the typical job-finding, financial management or relationship-building training she'd received in her previous rehab experience. This time, she learned how to talk to her doctor and was shown a website that provided access to all of her healthcare. She reviewed her doctor visits, medications and lab results. She could easily double-check appointment dates or read her doctor's notes.
Bethany, empowered by these tools, was more engaged and communicated freely with her doctor. She also felt that her treatment was better coordinated with her physical care. Her previous experience in rehab wasn't as positive, so she dropped out. This time, however, she really felt like she could stick it out.
Out of the Loop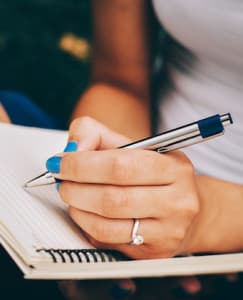 Kelly's experience wasn't like Bethany's. Kelly felt overwhelmed and confused by the healthcare system. There seemed to be countless people involved in her treatment and she didn't know who she should turn to when she had questions. Even worse, she cringed at the thought of expressing concerns to her doctor.
During her stay, Kelly received no aftercare training or in-the-moment recovery tools. She felt lost in the system. With no control over her care or understanding of how to self-manage any of it, Kelly became frustrated – and then bewildered. She gave up on the treatment program, returned home and – yep, you guessed it – ran right back into the arms of active addiction.
The Tools and Knowledge for Sobriety
Bethany and Kelly demonstrate important findings of a recent study funded by the National Institute on Drug Abuse (NIDA). Their research shows we should empower those in treatment by showing them how to better engage in their own health management. Doing so seems to increase their chances of sobriety and encourage them to stay in treatment.
How do we empower? Simple: tools and knowledge. By knowing the ins and outs of self-managed care, people feel more in control and gain a better understanding of where to go for answers and assistance. An electronic health records portal helps make this possible. Like Bethany, recovery patients can access the details of their care, as well as other tools to help navigate the system.
In the study conducted by NIDA, people with access to self-management tools were more likely to:
Communicate more with their primary care physicians
View test results
Discuss alcohol and other drug use
Have increased drug abstinence
Remain longer in treatment
It seems that patients in-the-know about self-managed healthcare are less likely to say no to treatment. Perhaps with additional efforts to equip and educate, we can see more Bethanys and fewer Kellys in the system.
Additional Reading:   Dropping Out of Rehab: Who's at Risk?
Image Source: iStock