How We're Keeping the Mexican Cartels in Business
If you want to sell ice cream, you drive your truck through kid-friendly neighborhoods. If you want to sell coffee, you set up shop in a business district. If you want to sell drugs…well, the cartels have learned you go to America.
Like any other businessmen, drug traffickers go where business is good. And, unfortunately, business is booming here in the US.
Patients-Turned-Customers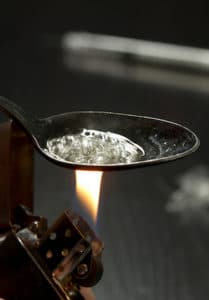 The real spike in drug sales began with the massive amounts of prescription pain medications dispensed over the past two decades. By 2012, the number of prescriptions written had reached epic proportions. That year, healthcare providers wrote 259 million prescriptions for opioid pain medication. That's enough for every adult in the nation to have their own full bottle of pills.
Patients who are prescribed these potent medications often get hooked on them. Due to the high cost and limited accessibility, drugs like OxyContin become gateway drugs to heroin.
DEA Special Agent Rich Isaacson sums it up, "I've talked to a handful of opiate addicts that said they needed between 25 and 30 pills a day. That becomes very expensive. So, what happens, in your major metropolitan areas, is you can buy heroin from eight to twelve bucks a hit, so people can buy their heroin much cheaper than a pill. They become an addicted to opiates with the pills, and then switch to heroin because it's cheaper."
Meeting Supply and Demand
This rise in demand has fed drug cartels and invited more and more trafficking. Isaacson noted, "They're going to try to take advantage of those situations. If they know there's heroin or opiate addiction on the increase, of course, they're going to try to make money and profit off of others' misery."
The 2015 National Heroin Threat Assessment Survey revealed that "Mexican drug traffickers are enlarging their operations to control a larger share of eastern US heroin markets." And Americans are paying the price for this increased "business." Between 2010 and 2014, the number of heroin-linked fatal overdoses more than tripled.
The 2015 DEA intelligence report shows that transnational Mexican drug cartels "currently pose the greatest criminal drug threat to the United States." Apparently, no other group is even a close second. They control a vast majority of the heroin consumed in the United States, and the amount entering the country continues to rise.
Closing Down the Cartels
These organizations have established transportation routes across the Southwest Border, using distribution networks to spread the drugs across the nation. With legitimate prescription users transitioning to illicit drug use, heroin abuse has also transitioned. What was once considered an inner-city issue is now flowing across suburbs and reaching even the smallest of midwestern towns. And as the demand for drugs spread, so do cartel networks.
Healthcare providers, law enforcement, and substance abuse treatment professionals are well-aware of this trend and are looking for solutions.
Can they shut down these cartels immediately? No. But they have started to tackle one of the main problem sources: prescription addiction. Medical schools, treatment providers, and law officials are working together to get the message out to prescribe cautiously. If we can eventually cut off demand at this front end, we won't need the supply from cartels.
Additional Reading:   Drug Addiction Fuels the Fire of Human Trafficking
Image Source: iStock