How Drug Addiction Treatment Has Changed in the Last 50 Years
Drug  and alcohol addiction treatment has changed in the last fifty years, partly due to the categorization of some drugs, better understanding of chemical mechanisms, and advances in medicine. Treatment can now occur in outpatient and inpatient rehabilitation facilities, which was not always available previously. Though some aspects of treatment have changed, the ways people can medically detox from drugs are still the same in many cases. Some options, like tapering programs and substitution drugs, are still used, but doctors now better understand how these processes affect the body.
Around 1962, Harry J. Anslinger, the head of the Federal Bureau of Narcotics, criminalized many drugs, which forced many drug users into prison for carrying, distributing, or taking drugs. Because of this, many people who should have received medications and attention for serious drug problems went to jail instead, where drug use and violence were part of everyday life.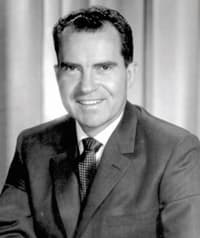 Until the late 1960s, drug users were seen as criminals, not as people who needed treatment for addictions. In 1971, President Nixon initiated the first federal funding of treatment programs. This program was unprecedented, and it led the United States down the road to treating drug abuse and patients the way they are today.
At that time, the government funded the first methadone maintenance program. It was experimental and very controversial, but according to Nixon, "…as long as there is a demand, there will be those willing to take the risks of meeting the demand." He believed that interdiction and eradication were not the answer, but treatment was.
Unfortunately, his presidency didn't do as much for drug users as it should have, and instead it focused on attacking the trafficking of marijuana from Mexico. Years later, during President Carter's presidency, cocaine use elevated. The use of the drug rose significantly during the late 1970s and early 1980s, which caused the government to spend even more funds on eradication and interdiction. Because of this, drug addiction programs lost approximately $24 million in funding.
Now, drug treatment is beginning to change. Looking online at sites dedicated to drug, withdrawal, and addiction help indicates just how far we've come. Long-time therapies, like 12-step programs or medicine-free therapies, are no longer viewed as the only answer to addiction. Instead, society is beginning to realize that drug addiction is a disease that needs medical treatment by a trained medical professional. Until recently, many addicts received help from those who were not even medically trained. A medication-free attempt was the method many doctors and providers used to treat addicts as well. Previously, many people believed that stopping drug use in this way was the only answer, since adding more drugs was considered a negative option. Currently, the National Institute on Drug Abuse is pushing for a broad recognition of addiction as an actual disease, and it hopes to find medical approaches to therapy that will help patients find the addiction-free lives they want without the struggles of cravings, withdrawal, or other symptoms.
In the years leading up to 2012, an addiction society officially declared that addictions are a brain disorder. Specialty training programs that focus on substance abuse have been added to many medical schools' curricula, and the federal government has started to fund more resources to help families and patients understand and deal with drug-related issues. Science-based addiction treatment is becoming a way of life, and there are more drugs being released to aid those who want to stop illicit drug use, prescription drug use, or other addictions.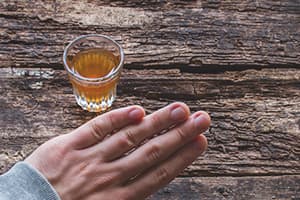 According to National Institute on Drug Abuse chief Dr. Nora Volkow, addiction leads to a chronic disorder that needs attention. It requires multiple rounds of therapy to reduce the risk of relapse.
One of the latest medication types introduced is a group of long-acting drugs. These drugs reduce a person's cravings, which can help addicts prevent relapse due to out-of-control cravings and symptoms. In 2006, a drug formally used to treat alcohol dependence, naltrexone, was made into a monthly injection. This drug alone has increased patients' chances to stay in treatment programs for opioid abuse without relapse for a full six months by an extra 13 percent. According to doctors and experts, this is a significant improvement for those struggling with addiction.
Another other major change in alcohol and drug addiction treatment in the last fifty years isn't so much the treatment itself, but society's attitudes toward treatment. Inpatient rehabs no longer carry the stigma they did as recently as the 1980's for those attending rehab. Indeed, many private residential treatment facilities feature luxury amenities for their clients, so that they are kept as comfortable and pampered as possible during treatment. For help finding a rehab for yourself or a family member, call us toll-free at .