How Celebrity Rehab Centers Keep Visits Private
Celebrities enjoy rehab that is as private as possible, but it definitely comes at a high cost. There are a number of ways that providers make sure that rehabilitation centers stay private, especially because undue stress can cause patients to have trouble recovering. Relapsing is a problem that any rehabilitation center will face with patients, so relieving stress and eliminating media involvement is important. Normal rehabilitation facilities are also private, but they are less likely to be as accommodating as luxury treatment centers.
There are a few ways that these centers make themselves safer for celebrities and more accommodating to their needs. First, there are private rooms, private jet landing areas, private phone lines, and restrictions on who can come in or out, depending on the facility. The rehab center may be on completely private land. These rehab treatment facilities often have security measures in place. As with any rehab center, the medical staff is unable to discuss the patients or their histories with unauthorized people.
Celebrities pay a lot to ensure their privacy. The increased costs associated with complete anonymity can be as much as $120,000 per month, whereas a low-end rehab option may cost as little as $7,500. The cost is affected by the amenities, the length of the treatment program, the type of program offered, and the location. Some luxury rehab centers offer extras like professional catering and animal therapy, which cost more.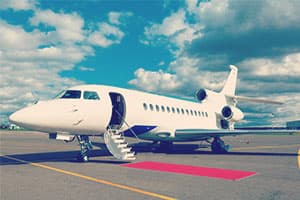 Celebrity rehab centers are, first and foremost, inpatient treatment centers where patients live. When a celebrity arrives, he or she may come via a dark-windowed vehicle, private jet (in some luxury locations, a jet is standard), or via boat if the center is on a coast or lake. The centers are often very secure and not on most maps, so people like the paparazzi won't be able to simply drive up and take photos of the facility.
Many high-end rehabilitation centers offer personal security and security on the grounds. This helps keep anyone from the outside out. This prevents photos from being taken, but it also helps reduce the likelihood of drugs or alcohol making their way into the facility. If stars need to work during their stay, security will also make sure the phone lines and Internet connection are unable to be hacked. This helps protect the stars from media harassment.
A major benefit of a luxury rehab facility is that celebrities and those who are wealthy will be kept with their peers most of the time. This means that everyone there will know how important the other patients' privacy is. Patients will know each other in some cases, which can be a benefit. When all patients have respect for other patients' privacy, it helps keep the location of the facility off the radar.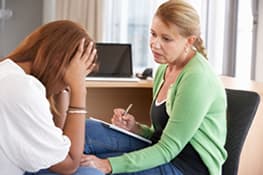 Group therapy may be one-on-one instead, and doctors may be restricted to working with one patient. HIPAA laws require that doctors and nurses do not disclose medical information to anyone except the patient and those whom the patient has authorized, but these facilities take it to a new level. During addiction therapy, all information is kept incredibly private. This keeps the media away from sensitive information that could eventually cause problems for the recovering patient.
Private rooms are another bonus of these luxury rehab centers. Instead of spending time with a roommate, patients at these facilities occupy rooms that are completely private, allowing them to relax and heal. Celebrities and businesspeople need to continue working in many cases, so the privacy of their own rooms helps them continue private and secure work without needing any additional amenities.
Luxury rehab centers are often designed to be similar to resorts. There is medical help and therapy, but there are also benefits like juice bars, on-call security, animal therapy sessions, pools, and more. The purpose of these facilities is to give celebrities the luxuries they expect as well as the help they need.