Hope Makes Its Way to the Overdose Capital of the Nation
Huntington, West Virgina made national news in 2016 when the town experienced 27 overdoses in just four hours. According to the Center for Disease Control, WV takes the lead in annual overdoses.
On the opposite end of the spectrum, nearly five percent of all babies born in the state are born physically dependent to drugs, more than fifteen times the national average. The problem got so severe that the first-ever Neonatal Abstinence Syndrome (NAS) Center in the country opened its doors in Huntington.
"Lily's Place…provides medical care for infants as they withdraw from substances used by their mothers prenatally", according to Kim Runyon Wilds, a Huntington resident who works directly with those who are perhaps most affected by the opioid crisis on a daily basis – the abused and neglected children who make their way into the court system via protective services.
The Opioid Crisis in the Mountain State
I recently had the opportunity to speak with Wilds.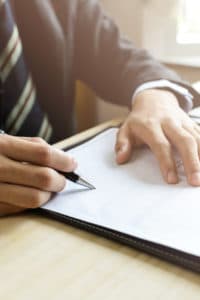 During our discussion, she explained she has seen a large increase in drug-related incidents over recent years. In fact, she estimates drugs currently play a role in 85 to 90 percent of all the civil Child Protective Services cases she's involved with.
Although there is no single culprit to blame for chemical dependency, residents of West Virginia are plagued by a distressed economy, high unemployment rates, and a rural landscape that leaves citizens not only in isolation, but in a state of desolation.
But many states across the country face similar conditions. So, what happened in West Virginia?
Many blame "Big Pharma." In just six years, large pharmaceutical companies shipped over three-quarters of a billion prescription painkillers to a state with less than two million residents. Faced with such shocking numbers, it's clear these opiates are being dramatically over-prescribed.
And so the story repeats itself over and over again; prescription painkillers become too expensive and people inevitably turn to heroin.
The Current State of Drug Treatment in West Virginia
Wilds says the state still largely stigmatizes substance abuse, with needle exchanges being the extent of harm-reduction initiatives. "Addiction in this area is believed by many to be a choice and not a disease. Due to this, Methadone and Suboxone are seen as just another way for people to avoid taking responsibility for their drug use."
The latest report from SAMSHA states that only 13 percent of chemically dependent people in the state of West Virginia receive treatment for their substance abuse.
And of course, accessibility continues to be a serious problem. "The problem of substance abuse is so prevalent in this state, there's usually a long wait time for a bed in a 28-day treatment facility. In one of our counties, one judge regularly orders the Department of Health and Human Resources to pay for out-of-state treatment for these first 28 days due to immediate availability", says Wilds in reference to severe cases.
Due to overdose rates and the unmet needs of people seeking treatment, West Virginia is being granted $5.9 million from the federal government. The money will be used in the fight against chemical dependency, leaving residents hopeful for a better tomorrow.
Additional Reading:   Here's How Our Nation is Fighting the Opioid Crisis
Image Source: iStock