Homeless Addicts Need Treatment Before Housing
Substance abuse among the homeless population has remained a widespread problem across the country. Data released in 2003 by the Substance Abuse and Mental Health Services Administration showed that 38 percent of homeless Americans were alcohol-dependent and another 26 percent abused other drugs.
Advocates for this community often say that getting the homeless into adequate housing facilities should be the first step towards helping them overcome addiction. However, a new study out of Canada suggests that housing is not the most important factor in helping the chronically homeless get clean.
A Home Doesn't Always Lead to Sobriety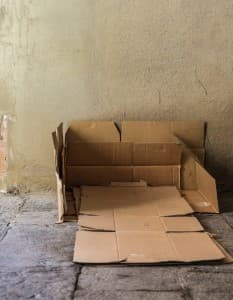 Led by Julian Somers, a clinical psychologist at Simon Fraser University in Vancouver, the research team followed 497 residents throughout the city. All of the study participants were both homeless and mentally ill.
Nearly 40 percent of the participants received "treatment as usual," while the remaining participants were given independent housing and support resources that included mental health care.
Perhaps surprisingly, the housing-first approach "did not reduce daily substance use compared with treatment as usual after 12 or 24 months." However, Somers acknowledged that there were positive benefits to this approach and said that "housing is, in all, likelihood, necessary [to successfully treat drug addiction]."
Using the Available Tools
In some cases, those who are homeless simply decline to take advantage of shelters or other similar opportunities in their community.
"There isn't always a lot of storage, people can't keep their pets with them, a male and female couple can't stay together," said Bevan Dufty, director of the Mayor's Office of Housing Opportunity Partnership and Engagement in San Francisco.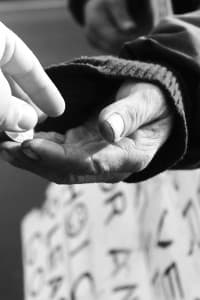 Homeless camps in parks across the country are often created by these residents, but are routinely cleared out by city organizations. Many of these camps often become primary sites for drug use as well.
The San Francisco Chronicle reported last April that about 35 tons of debris is cleared at camps throughout that city each month, in addition to 14,000 syringes each year. The city's Department of Public Works spends about $3 million per year on this specific cleanup project.
But in order for homeless people to get well, they need a place to go. It's important for communities across the country to provide them with resources including access to methadone and detox facilities. Once they complete these avenues, opportunities for permanent housing and employment can be more easily taken advantage of.
There are plenty of homeless individuals who are ready to help themselves – they simply don't have access to the necessary avenues.
Additional Reading: Can We Pay People to Quit Drugs? Will it Work?
Image Source: iStock