HHS Secretary's Comments Outrage Treatment Providers
"I think what I know about health care is that what's right for one person isn't necessarily right for another person…"
If Health and Human Services (HHS) Secretary Tom Price, M.D. had stopped there, his comment probably would have been well-received. Unfortunately, his remark concluded with the following opinion:
"…but I do know that if we just simply substitute one opioid for another, we're not moving the dial much."
This conclusion sparked a wave of outrage in the treatment community. As providers fight an uphill battle against the stigma of substance abuse treatment, comments like Price's feel like nothing more than a slap in the face.
Charles O'Brian, M.D. of the Perelman School of Medicine at the University of Pennsylvania labeled Price's statement as deplorable. "I would be happy to tutor him on the science of addiction," O'Brian said. "He is obviously not aware of the science."
Adding to treatment professionals' frustrations is the popularity of this opinion. Many educated professionals, including physicians, hold the same philosophy.
The idea that medication assisted treatment is simply "trading one addiction for another" is one that methadone and buprenorphine treatment providers must constantly battle. When those in positions such as Price add fuel to this fire, the battle only becomes more difficult.
What Was That You Said About Vivitrol?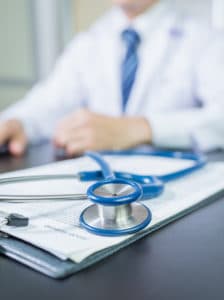 Price's comments shockingly continued with an endorsement for Vivitrol – an extremely pricy medication that also falls under the "medication assisted treatment" umbrella.
Price stated, "And so what we can do to try and find the medications that aren't the agonist, the antagonists. Vivitrol is an example. It's a medication that actually blocks the addictive behavior as well as the seeking behavior. That's exciting stuff. So, we ought to be looking at those types of things to actually get folks cured so that they can come back and become productive members of society and realize their dreams."
The statement certainly brought the agonist-antagonist debate to the forefront in the field. Vivitrol is an extended-release naltrexone. As an antagonist, it blocks the effects of opioids and requires a week of opioid abstinence before it is administered. Methadone and buprenorphine are both agonists and belong to the opioid family.
Different camps support the use of one or the other type of medication. Though the approach of each might be different, all three drugs are designed to help people kick opiates and live sober lives. But the debate rages on about which solution is best, who should choose what the patient receives, and what terminology should be used to label the treatment.
Experts and Treatment Providers Respond
Meanwhile, the community, including medical societies, physicians, researchers, and treatment professionals, have quickly responded to Price's "unscientific" and "damaging" remarks.
One of the most poignant responses came from Kelly J. Clark, M.D., president of the American Society of Addiction Medicine (ASAM). Clark summarized:
"ASAM was discouraged to hear of Secretary Price's initial comments regarding medications to treat opioid addiction. The evidence is clear that all FDA-approved medications can help patients enter and sustain recovery when offered as part of an individualized treatment plan. As a physician, Dr. Price is well-versed in evaluating the evidence and implementing corresponding policies. We hope the addition of a second physician with specific addiction expertise in the assistant secretary role will magnify the attention the administration can bring to evidence-based approaches."
Additional Reading:   Here's How Our Nation is Fighting the Opioid Crisis
Image Source: iStock