Heroin Could Care Less About Your Gated Community
About twenty years ago, a heroin crisis hit my hometown of Plano, Texas. At the time it was known as one of the safest and most affluent communities in the country, yet these same factors seemingly fueled the town's substance abuse.
How did this happen?
Privilege Doesn't Equal Safety
According to new research published in the journal Development and Psychopathology, going to a prestigious high school, living in a wealthy neighborhood, and having disposable income are all factors which increase the likelihood a teen could develop a substance abuse issue later down the road.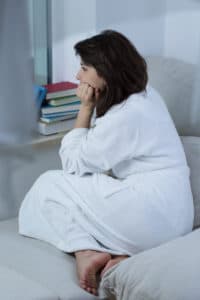 Lead researcher Suniya Luthar, foundation professor of psychology at Arizona State University, arrived at these findings when her team analyzed two groups of students. The first group was followed through the ages of 23 to 27, and the second group was followed through the ages of 18 to 22. All students had grown up in communities with a high concentration of well-educated white-collar professionals who ranked in the top five percent of the country, salary-wise.
Researchers discovered these wealthy subjects had a two-to-three times higher rate of substance use disorders than the national average. More specifically, 11 to 16 percent of 22-year-old women had a drug or alcohol disorder, while the number was 19 to 24 percent for 26-year-old women. Interestingly, the rate of chemical dependency was higher in males, showing 19 to 27 percent of 22-year-old men struggled with substance abuse, and 23 to 40 percent of 26-year-old men.
Examining the Contributing Factors
"There's an issue with pressure to accomplish, achieve, and shine – not just at academics but at extra-curricular activities, as well," Luthar said. Money also played a role in their substance use, according to the research team, because wealthier teens had greater accessibility to disposable income. Finally, lack of parental supervision was shown to be associated with their high frequency of alcohol and drug use in early adulthood. With the "cool" parents being more prone to have kids that experimented the most.
Though more research is needed to assess whether affluence affects substance abuse rates in other areas of the country, Luthar stressed the importance for parents, as well as teens, to understand adolescent alcohol or drug abuse can have long-lasting consequences.
"The truth with substance use is that the earlier you start using and the more frequently you use, the more likely it will become a problem or an addiction of some sort."
Additional Reading:   Reality Check – 5 Suburban Fairy Tales About Drug Abuse
Image Source: iStock