Here's How the NIMBY Attitude Crushes Recovery Expansion
They were all set to expand their counseling services into a full residential treatment facility. The county originally bought the building with plans to demolish it, but the team worked hard to restore it to its' former beauty.
The services provided at their recovery residence were already making a great impact on the lives of many local women struggling with substance abuse. County officials conducted an abundance of inspections, searching for zoning code violations that weren't present. And then…they received a cease and desist order. NIMBY (Not in My Back Yard) strikes again!
The NIMBY attitude is impeding recovery efforts across the nation. In Virginia, the McShin Foundation faces these obstacles and more as it tries to reach under-served populations with peer-based services. Despite the organization's documented success, they don't have the full support of many facets of the community.
Why? The foundation is being hindered by the same detrimental attitude that stunts the growth of recovery services across the nation. Too many officials and pessimistic influencers say, "Yes, please offer recovery options for our town…but not in my back yard."
This kind of judgmental opinion makes recovery expansion nearly impossible in most areas.
Getting to the Root of Stigma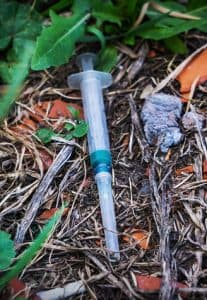 This critical view stems from the persistent, negative stigma attached to chemical dependency. No one wants to admit substance abuse is an issue in their neighborhood. No one wants to admit it's an issue in their own family. Many want all mention of addiction, including any services offered, to be kept far from home. They want the recovery resources to be available for others, in other locations, but NIMBY!
That is, of course, until it's their kid or family member who needs help. Then, recovery resources nearby would be great. Miraculously their attitude shifts to, "Hey, why aren't there more services in my area? We need help here!" Until this tipping point is reached, many people remain in the damaging cycle of stigmatizing substance abuse.
One facet of this harmful stigma is fear. A frequent stereotype is that any locale which offers recovery services will be overrun with drug use. Crime will skyrocket. Property values will plummet. Children will no longer be safe. Community members fear these outcomes for their neighborhoods.
Yet, if the people of the community don't get the help they need, aren't these conditions even more likely? It becomes a circular dance, with fear taking the lead and stumbling around the dance floor. Out of step with what could benefit the city, decision-makers guided by this fear make expanding recovery services difficult.
Facing the Facts
NIMBY continues to be an issue everywhere, despite evidence disproving many noted concerns.
Results from a University of Maryland School of Medicine study show crime rates in the immediate vicinities of methadone treatment centers are the same as those in surrounding neighborhoods, and crime rates in proximity to treatment centers are actually "lower than that of convenience stores with the same demographics."
The NIMBY attitude offers further incongruity among county boards and policy makers. The board of supervisors who are influential in decisions affecting the McShin Foundation offer an example. Their official statement reads, "The county recognizes that addiction is a serious issue and that the establishment of counseling and treatment centers is important." So, it's important, but not so important to make expansion of these centers less difficult? Again, we enter a circular NIMBY dance that gets programs nowhere.
Any Solutions in Sight?
To overcome NIMBY obstacles and help those dealing with chemical dependency, community members and policy makers need to do the following:
De-stigmatize recovery services
Admit substance abuse exists in their town, neighborhood or family
Stop shaming those struggling with addiction
Dispel fears surrounding recovery services
The current opioid epidemic leaves few untouched by its' destructive wake and expansion of recovery services is desperately needed across the country.
To defeat the NIMBY attitude, we may need to implement a similar strategy to that of some urban designers. Howard Blackson III, an urban designer, recommends a balanced approach that weighs "individual NIMBY reactions with the collective need of citizens to access the city." In other words, we can't ignore that NIMBY attitudes exist, but we can't let them inhibit the growth of programs essential to the health and well-being of a city and its members at large.
Additional Reading:   Why Did the War on Drugs Become a War on Sobriety?
Image Source: iStock