Here's How Our Nation is Fighting the Opioid Crisis
The nationwide trend of opioid addiction leaves no state untouched. Each day, 2.1 million Americans abuse opioids. In 2015 alone, 33,000 people across the country died from opioid overdoses.
While the tragedies are widespread, they aren't evenly distributed. More than a fifth of nationwide opioid-related deaths in 2014 occurred in Appalachian states. Suburbs across the nation are also being hit hard. Based on a 2014 study, drug users at greatest risk of overdose are white, middle-aged, suburban men.
Tackling the Issue
Nationwide, leaders and legislators are responding with efforts to curb these growing numbers. Initiatives such as the 21st Century Cures Act add funding and efforts to strengthen drug research and expand services. But with each state facing its own unique challenges, what are they doing to fight the opioid epidemic as a whole?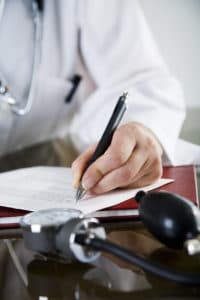 That was the question posed by researchers from the National Association of State Alcohol and Drug Abuse Directors (NASADAD), the Substance Abuse and Mental Health Services Administration (SAMHSA), and Truven Health Analytics. These organizations conducted a study of data collected through online questionnaires and additional sources, trying to determine how state public agencies are battling the opioid epidemic.
The study revealed that states aren't uniform in their approach to this crisis. Though a broad range of initiatives have been implemented across the nation, four of them top the list. (And researchers recommend a continued focus and expansion on these efforts.) Here they are:
Initiative #1 – Overdose Prevention
To reduce the number of lives claimed by opioid overdose, states have focused on two main prevention efforts. Good Samaritan laws are now active in 23 states and designed to protect those who are willing to report overdoses. Additionally, naloxone – the anti-overdose drug – is now available in 28 states.
Initiative #2 – Medication-Assisted Treatment
A majority of states (29) increased funding for medication assisted treatment of opioid addiction. However, these states have opted to go with different medications. Twelve boosted financial support for naltrexone, ten for methadone, and five for buprenorphine. In 20 states, funding was also increased for these medications through Medicaid. Again, funds varied by state: seven received support for all three medications, six for buprenorphine and methadone, three for buprenorphine and naltrexone, two for methadone only, and two for buprenorphine only.
Many states also focused on initiatives to reduce the stigma associated with these treatments.
14 states aimed to increase access to recovery support services
12 states made efforts to expand access to all evidence-based therapies
11 states sought to improve treatments in the criminal justice system
8 states focused on training providers in these treatments and modifying discriminatory language
Initiative #3 – Prescription Guidelines
Many states are taking action by attacking this issue from a number angles. Here's a look at the numbers:
26 states established guidelines for safe opioid prescribing
23 states added requirements for prescribers to use drug monitoring programs
14 states enacted legislation to regulate pain clinics
Initiative #4 – Education
Everyone is in agreement here. Across the board, education about prescription drug misuse is seen as essential. As a result, education initiatives are the most common response to the opioid epidemic. All 50 states and the District of Columbia have responded with efforts, making this one of the highest priorities for their agencies. Forty-eight states have launched education initiatives aimed at the public, thirty-one have made efforts toward prescribers, and twenty-four have focused on patients and family.
United In Purpose
The approaches may be different, but the end goal is the same. As states enhance their efforts in each of these areas, the hope is to curb this crisis and save lives across the nation.
Take Our "Am I a Drug Addict?" Self-Assessment
Take our free, 5-minute "Am I A Drug Addict?" self-assessment below if you think you or someone you love might be struggling with drug addiction. The evaluation consists of 11 yes or no questions that are intended to be used as an informational tool to assess the severity and probability of a substance use disorder. The test is free, confidential, and no personal information is needed to receive the result.
Additional Reading:   Why You Should Care About the Repeal of ObamaCare
Image Source: iStock