Has Uber Reduced the Prevalence of Drunk Driving?
It was September 2009 when I made the worst decision of my life. After hours of drinking at a local bar, I was faced with the age-old question: how am I going to get home tonight?
I could have gone the cab route, but in my mind, taxis were inconvenient, expensive and, being in a small city, few and far between. I didn't want to have to shell out a bunch of cash after waiting forever for one to show up, then have to do it all over again to get my car the next morning. Besides, what were the chances something would happen if I got behind the wheel?
Deciding to tempt fate, I drove home and crashed into another car just one mile from my apartment, landing myself four years in prison for a DUI Serious Bodily Injury Conviction.
Lingering What Ifs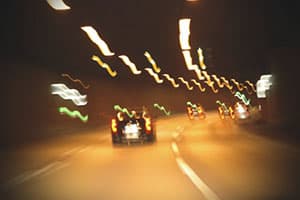 I've always wondered, had Uber been in existence back then, would I have still elected to drive myself home that night?
This seemingly innocent question got me thinking, so I decided to dig deeper into whether the emergence of this digitally-based ride-sharing company has made a dent in the prevalence of drinking and driving.
According to the latest analysis, the answer is yes.
Researchers at Temple University recently crunched some numbers and found that the use of car-sharing services – Uber, in particular – led to a decrease in the number of drunk driving deaths.
The Numbers Don't Lie
Using data from 2009 through 2014, Brad Greenwood and Sunil Wattal of the Fox School of Business, found that Uber's entry into a market reduced DUI deaths between 3.6 to 5.6 percent.
Though the data was confined to California, the researchers figured complete implementation of Uber X nationwide would save 500 lives annually and the economy $1.3 billion in losses.
Other studies have reached similar conclusions. DUI data pulled in the Philadelphia metropolitan region found that after all ride-sharing services were in effect (April 2013 through the end of 2013), the average number of DUI's per month dropped across the board by 11 percent, with those under 30 being most responsible for the drop (having an 18.5 percent decrease).
…researchers figured complete implementation of Uber X nationwide would save 500 lives annually and the economy $1.3 billion in losses.-Natalie Baker
Benefits Around the Nation
In addition to Philadelphia, the Washington Post conducted an analysis of DUI data of San Francisco and had similar observations. Uber itself has also looked into the DUI statistics in Seattle, finding that, following the company's entrance into the market, there was an approximate 10 percent decrease of daily DUI arrests.
Simply put; the next time you're faced with a dilemma similar to the one I was faced with many years ago, don't get behind the wheel of a car if you've been drinking alcohol. Pick up your phone and request an Uber. Taking the time to swipe and click could quite literally save your life.
Image Source: iSource