Guess Who's in Heroin Treatment Today?
No, we're not talking about your favorite celebrity again. That's old news. Today's discovery is about the non-famous among us – the regular "Joes" and "Janes" of addiction.
So, who's getting treatment for heroin addiction? If you guessed 34-year-old white males, you're either a pretty good guesser or you've already seen the report released by the Substance Abuse and Mental Health Services Administration (SAMSHA).
Let's dig into the details.
A Quick Profile
In their study, SAMSHA found that 526K people seek treatment for heroin each year in the United States. Of those, 66 percent are male, and the average age of admission is 34 years.
As for ethnicity, non-hispanic white patients far outnumber the rest. This group accounts for 65 percent of those in treatment. Just 16 percent are of Hispanic origin, and another 15 percent are non-hispanic black.
Looking at employment stats, just 14 percent of heroin rehab admissions (over 16 years of age) are employed. Nearly half (45 percent) are not in the labor force.
More Than Heroin…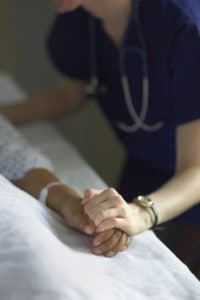 Many people who struggle with heroin abuse also use other substances. SAMSHA found that only one third of those admitted for treatment used heroin only – the majority used at least one other drug. This accurately lines up with the stats for heroin users overall. Nearly two-thirds of those who use heroin report using at least three different drugs, and almost all (96 percent) of heroin users say they've used other drugs within the past year.
As for those in rehab, cocaine was the most common secondary drug, with 28 percent of heroin users also abusing cocaine. Marijuana came in second at 19 percent, closely followed by alcohol at 18 percent.
Based on this study, it's also pretty common for those seeking heroin treatment to enter rehab multiple times. Eighty percent of heroin admissions have been in treatment previously. Over one-fourth have been in treatment at least five times in the past.
Putting Meaning to the Numbers
What does this all mean? Since heroin users are entering treatment more than once, does this mean the programs are not effective? What about the multiple drug-use stats? Are programs properly treating the dual-use of heroin and cocaine? These are questions we must consider as new treatment programs are developed and outreaches are initiated.
Apparently, we are doing something right to attract heroin users to treatment. How do we know this? The response rate. With the exception of marijuana, heroin beats out all other illicit drugs for the number of people who pursue treatment. Now, we just need to ensure they receive the help they need once they get there.
Additional Reading:   The Real Cost of Heroin Will Blow Your Mind
Image Source: iStock