Going to Battle: The Dangers of Railing Against Change
If nothing changes, nothing changes.
Many of us have heard this old adage before. Basically, it means if you keep on doing the same things, you'll keep getting the same results. And we all know what that's like when drugs and alcohol are involved, which is why change is so important in recovery. In order to climb out of addiction, we must adapt, alter and/or make revisions to our behavior, our thinking and our attitude that will support that.
It's Worth the Effort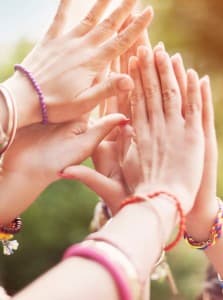 Yes, we know. Change is easier said than done, and it's natural to want to dig your heels in the sand. But a common reason for why people suffer in recovery is that they resist change. This causes them to become stuck and feel unsatisfied with their new, sober life.
It causes them to dwell in the negative and entertain "stinking thinking". Rather than dealing with life on life's terms, that person may turn to old, unhealthy behaviors to cope, which, in turn, can lead to relapse.
Change Isn't Easy
In order to develop and grow in recovery, we must meet challenges head-on and overcome them. We must let go in order to gain control over our lives and be willing to feel discomfort in order to find comfort. Change requires us to get out of the dreaded comfort zone.
So, what if you want to change, but don't know where to start? Consider the following tips:
Start by thinking about behaviors that caused trouble in the past. Once we're able to recognize patterns – old ones and current ones – we can make informed decisions in the future. This will not only prevent impulsive decision-making, it will help us avoid situations that trigger drug and alcohol use.
Secondly, an optimistic attitude in recovery absolutely makes a difference. If we develop a positive attitude towards change, we're more apt to apply it when the situation arises.
Reap the Rewards
Change isn't easy for anyone. The thought of jumping into the great unknown is downright scary, but it's a must for those of us who are ready to break free from addiction. So, go on…take that first baby step out of the old and familiar. You'll be glad you did.
Additional Reading:   How Often Do Those in Long-Term Recovery Relapse?
Image Source: iStock/Shutterstock