Gender Matters When We Talk About Addiction
Addiction can be brought on by a variety of factors, such as environment and family history. But as it turns out, gender plays a role in its development, as well.
Role of the Sexes
While men continue to outnumber women in terms of overall alcohol and drug use, the gender gap has been narrowing. In fact, according to the National Council on Alcoholism and Drug Dependence (NCADD), women are the fastest-growing segment of alcohol and drug users in the United States. Up to 4.5 million women over age 12 in the U.S. have a substance abuse disorder, 3.5 million misuse prescription drugs and 3.1 million regularly use illicit drugs.
But this alarming trend doesn't end there. Though women begin using drugs and alcohol at lower levels than men do, their use escalates to addiction much more quickly in comparison – a phenomenon known as "telescoping." In essence, they're becoming addicts at much higher rates than their male counterparts.
Why the Gap?
So, why do women respond differently to the effects of drugs and alcohol than men? Experts offer the following explanations: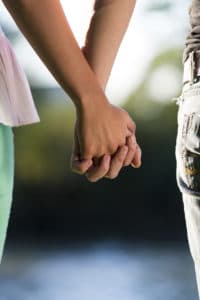 First, a woman's body composition predisposes them to addiction, as it processes alcohol differently than the male body does. Women's bodies contain less water, more fatty tissue and lower levels of specific enzymes, which enables them to break down alcohol more slowly, yet absorb it more quickly. As a result, women's organs sustain greater exposure to the effects of alcohol, which puts them at a higher risk of developing alcohol dependency more quickly.
Women also have more accessibility to addictive medication. There is a higher incidence of mood and anxiety disorders, mental health issues and eating disorders with this gender, providing them access to prescriptions which may predispose them to become addicted to certain substances.
Finally, women initially start using for different reasons than men. Women in today's society are expected to be everything at once: An amazing mother, a dutiful wife and a successful businesswoman. Wearing multiple hats in the household leads to an overwhelming amount of pressure to keep up appearances, all while staying thin and beautiful. As a result, this added stress can push this sex toward addictive medication.
Gender and Treatment
In treatment, a woman's needs are unique when compared to a man, so treatment programs must be tailored to address those particular needs. That means providing gender-specific treatment programs are essential in order to get this rapidly growing segment of society the help it needs and deserves.
Additional Reading:   Addiction Isn't Your Fault, It's Your Responsibility
Image Source: iStock