Game-Changing Medicaid Waiver Opens More Rehab Beds
An estimated 22 million Americans are struggling with substance abuse, yet only one in ten actually receives treatment. Why?
According to research, two of the biggest barriers to seeking treatment include an inability to pay and limited access to beds in a treatment facility.
Changes to Federal Regulations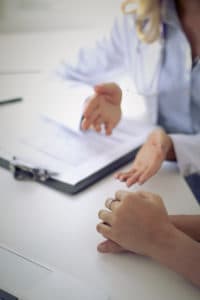 Here's the good news: treatment options for low-income people have recently been expanded, after the federal government granted California, Maryland, Massachusetts, and New York the right to waive an outdated Medicaid rule – one that limits treatment facilities from getting Medicaid funding if it has more than 16 beds.
This decades-old "16-bed provision" was originally intended to promote the expansion of smaller, community-based mental health and substance abuse centers, yet, in the following years, it ended up cutting short federal funding to these institutions.
"It's no exaggeration to say that an available bed at a treatment facility could mean the difference between life and death. In fact, one of the most tragic circumstances is when someone is ready to seek help, and they're turned away because of a lack of resources," Senator Angus King (I-Maine) said in a statement.
A waiver of this 16-bed provision equates to millions of dollars in Medicaid funding that will flow to treatment centers which have traditionally relied on limited state and local grants.
States Seize the Opportunity
California was the first state to receive this federal waiver in December 2015, and Maryland's waiver program, approved last December, was slated to take effect July 1st. Over the last few months, the state has been working on setting licensing and staffing requirements, as well as developing reimbursement rates and billing rules. Massachusetts has also received a waiver and its implementation of the program is projected to increase the number of residential treatment beds by 20 percent in just the first three years.
The federal government is encouraging all other states to seek a waiver of Medicaid's residential treatment rule, but only if they meet certain requirements. First, the care must be offered as part of a comprehensive set of services for low-income people struggling with substance abuse, and each state's Medicaid substance abuse programs must include a variety of services, such as:
Inpatient treatment
Intensive outpatient therapy
Recovery support services, like job training
Substance abuse prevention programs
Case management
Physical health services
Seven other states – Arizona, Indiana, Illinois, Kentucky, Michigan, Utah and Virginia – are currently seeking permission to waive this antiquated rule. Let's hope this obscure Medicaid waiver is just the first of many initiatives that will increase treatment access for everyone, no matter their household income or socioeconomic status.
Additional Reading:   5 Ways to Make Rehab a Little More Affordable
Image Source: iStock