Fried Egg Campaign: This is Your Brain on Drugs 2.0
We all remember that 80's commercial – no, not the "Where's the beef?" ad – the one with the unforgettable image of an egg sizzling in a frying pan, representing a delicate brain. That cerebral scrambled egg was followed by a booming voice that said "This is your brain on drugs…any questions?"
Truth be told, at the end, the egg and frying pan seemed a lot more like rhetorical devices, rather than an honest invitation to inquire about drug use.
That Was Then
Now, three decades later, a lot has changed and today's kids do have questions – very specific and challenging ones, in fact. The Partnership for Drug-Free Kids took this into consideration when launching "Fried Egg 2016," a new campaign rolling out this month that puts a spin on the iconic TV spot from the 1980s, re-envisioned to reflect today's parenting and changing the drug landscape.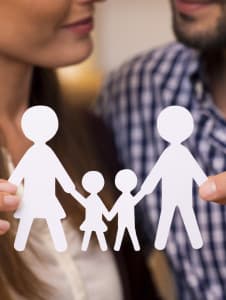 This time questions are the point, rather than the in-your-face message about the harmful effects of drugs. In these new ads, the Partnership focuses on the laundry list of drug questions that parents often face from their teens and how the Partnership is here with answers, guidance and solutions.
"'Any questions?' was the end. Now it's the beginning," said Scott Seymour, chief creative officer at BFG Communications, which created print and digital banner ads for the new campaign. "The landscape of drugs has really gotten a lot more complex, so we took this idea of having a succession of questions delivered by kids," he said.
This Is Now
The new ad opens with an egg frying in a pan, as in the 30-year-old original, but builds on that by showing children asking their questions. (In order to determine which questions needed to be featured in the ads, the group drew on real inquiries from parents.) Parents are then directed to the Partnership's website, which offers suggestions on how to answer questions like:
If and when prescription drugs are okay to use
Why marijuana is "bad" – when it's legal
What makes heroin so addictive
Whether or not parents tried drugs (The Partnership calls that one the toughest to address)
The revamped campaign includes some modern print and digital advertising, as well as a brand new television spot that begins running this month, with a voiceover by the actress Allison Janney ("The West Wing," "Mom"). The Partnership hopes this re-launch will be a successful campaign, tapping into the nostalgia parents may have for the old ad, while also letting them know their children want honest answers about drugs – hold the egg and cheese.
Additional Reading:   Why Did the War on Drugs Become a War on Sobriety?
Image Source: iStock
Thank you for your feedback.
American Addiction Centers (AAC) is committed to delivering original, truthful, accurate, unbiased, and medically current information. We strive to create content that is clear, concise, and easy to understand.
While we are unable to respond to your feedback directly, we'll use this information to improve our online help.