Four Drug-Related Initiatives That May Surprise You
Lawmakers and the general public have long viewed drug abuse as a serious problem, but over the last several years, a radical shift in how people believe the crisis should be handled has emerged. In fact, a survey released by the Pew Research Center found that two-thirds of Americans want illegal drug offenders to receive rehab instead of prison.
After decades of unnecessarily harsh and lengthy jail sentences, Americans are finally starting to view drug addiction as an illness…not a sign of low character.
Prop 47: A Change in Thinking
The biggest and most recent indication of our change in thinking is California's Proposition 47, which was passed last November. The law reduced simple drug possession to a misdemeanor, which will ultimately remove an estimated 40,000 felonies per year. Anyone currently serving time for drug possession in the state of California now has the right to ask for re-sentencing. An estimated 10,000 inmates are expected to take advantage of the Prop 47 initiative.
Many California inmates serving time in county jails were able to be released immediately, which brings the added benefit of saving $200 million in prisoner costs each year. That money will go towards funding addiction programs and mental health treatment, among other positive initiatives.
The Payoff of Treatment Options
With most states struggling to house and care for record numbers of inmates, the ability to cut down on costs and increase bed space is a welcome change. With that in mind, here are three other surprising drug-related initiatives that are paying big dividends:
Seattle

Seattle launched the Law Enforcement Assisted Diversion program (LEAD) back in 2011 and has seen impressive results.
LEAD essentially gave residents arrested on drug charges the option to forgo jail time in exchange for promising to take part in a special social service program.
If the defendants agree to meet with a social worker twice within the first month of signing up, their arrests would be removed from record. They are also presented with the option of receiving counseling, health care and access to housing assistance.
A study released earlier this month found that LEAD members were 58 percent less likely to commit new crimes, compared to those who received traditional arrests and prosecution.
Colorado
For those on probation or parole in Colorado, a new proposal would allow the use of medical marijuana. Upon presenting the proposal this month, it received unanimous approval from the House Judiciary Committee, the first test in the state Legislature.
The bill argues that those who have medical clearance aren't violating the conditions of probation by smoking pot, but the change wouldn't apply to anyone whose crimes were marijuana-related.
Massachusetts
Massachusetts State Senator Jamie Eldridge (D) introduced a proposal earlier this month that would no longer make it a crime to be in the presence of heroin. He believes the current laws should be changed so that "innocent bystanders cannot be arrested for being in the wrong place at the wrong time."
Eldridge's idea also falls within the state's initiative to allow more non-violent offenders to receive treatment instead of jail time.
More Legal Changes to Come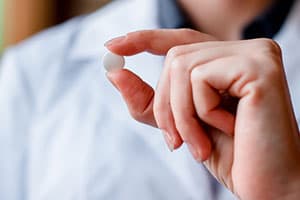 Since there are so few laws on the books throughout the country that tend to favor rehab over jail, initiatives supporting recovery are a welcome change.
What's more, the laws and proposals mentioned above are proving to be an overwhelming success thus far. Giving people the ability to enter recovery programs, overcome addiction and become productive citizens will prevent many inmates from getting stuck in the "revolving door" that prison often becomes.
Many experts believe it's only time before more states follow suit and develop their own pro-recovery legal initiatives. Removing the stigma surrounding drug addiction and enabling people to come forward and ask for help can only be a win-win situation for everyone involved.
Additional Reading: Outcome of Alcoholism? Not 'Jails, Institutions or Death'
Image Source: en.wikipedia.org, pixabay.com